"Boom (Arona Mane Rendition)" - Major Lazer & Moti ft. Ty Dolla $ign, Wizkid, and Kranium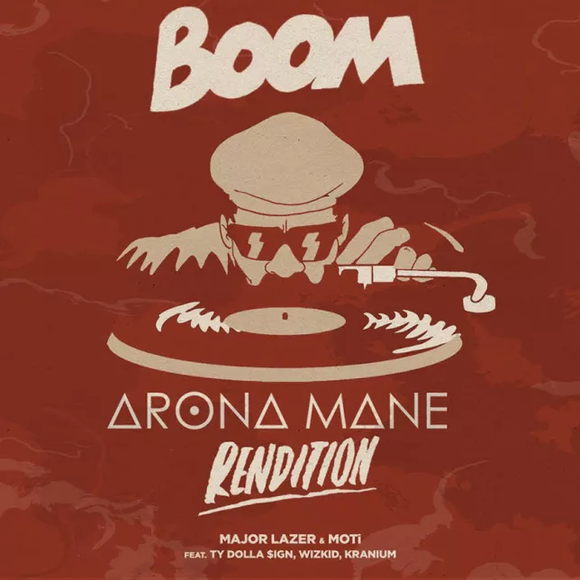 Fresh off the successes of original "Things You Do," and his production work on Thandi Phoenix's "Unravelling" — combining for nearly 300,000 streams in less than a month — Australia's newest sensation, Arona Mane, is back once again with another head-turner.
Taking his skilled hand to Major Lazer and Moti's "Boom," he gives a special rendition that expertly infuses his 80s synthpop-meets-deep house sound into the beach-ready dancehall tune. Arona takes the track to sultry territory while upping the BPMs, making for a tune that's infectiously danceable without losing any of the sexiness. Vocals from Ty Dolla $ign, Wizkid, and Kranium fit in with the lush soundscape, transporting the listener away to warmer temps.
This one is a must-have for the impending springtime and it's 100% free, via Hive. Grab it now and don't miss out on the building craze that surrounds Arona Mane.
Although details of Arona Mane remain few and far between, those in the know are starting to follow the breadcrumb trail of funk, R&B and 80's electronica he's leaving behind.
Audio clip
Boom (Arona Mane Rendition)
Described by Australian dance heros The Aston Shuffle as a "smooth, 80's tinged, disco kind of vibe," Arona's debut single "Things You Do," entered the world with a Triple J premiere, followed quickly by rip-roaring success of his collaboration with vocalist Thandi Phoenix, "Unravelling," with each production garnering him rapid attention and critical acclaim.
Announcing himself in late 2015, Arona Mane raised more than a few eyebrows with his Hypetrak-premiered boom-bap twist of Hermitude's "Ukiyo," rapidly racking up nearly 50,000 plays. Since then, the Sydney-based producer has been clocking in studio hours alongside the likes of Milan, MXWLL, and Illy, just to name a few.
Share this on stylemagazine.com