The Kardashians Respond To O.J. Simpson Trial Miniseries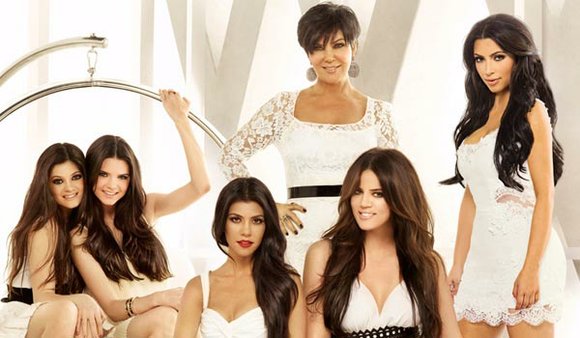 The Kardashian kids popped up in the first two episodes of American Crime Story: The People vs O.J. Simpson and it won't be the last.
But how do Rob, Kourtney, Khloè and Kim feel so far about the scenes involving their TV counterparts in real life?
In last week's premiere, they were seen briefly from afar at Nicole Brown Simpson's funeral. In this week's episode, they were shoehorned into an unnecessary reaction shot as their father Robert Kardashian read his client's suicide note during a live press conference. Although the series is based on Jeffery Toobin's book The Run of His Life: The People v. O.J. Simpson, executive producer Ryan Murphy has said that the series is "a drama, not a documentary," so writers Scott Alexander and Larry Karaszewski took creative with certain scenes and conversations.
According to TMZ, Kardashian family sources say Kim felt the scene of them cheering their dad's appearance at the press conference was "ridiculous," adding that the sisters remember watching their father read the letter on TV, but stress that the cheering and chanting of their last name "never happened."
Last week, Alexander and Karaszewski told Vulture that most of the scenes featuring the Kardashian kids were added to color the narrative.
Regarding a restaurant scene next week with the Kardashians, "Yes, [Robert Kardashian] did take his kids out to Chin Chin for Father's Day on the Sunday after the Bronco chase. That is all true. We know that Robert Kardashian was not a man who sought the limelight," Alexander explained, referencing a scene that will air in the third episode where Kardashian tells his children, "Fame is fleeting. It's hollow. It means nothing at all without a virtuous heart."
For more information go to http://www.blackamericaweb.com