Suresh Hariramsait presents spiritual guidebook to unlocking unlimited human potential
Author announces release of 'Transition, Infinity, and Ecstasy'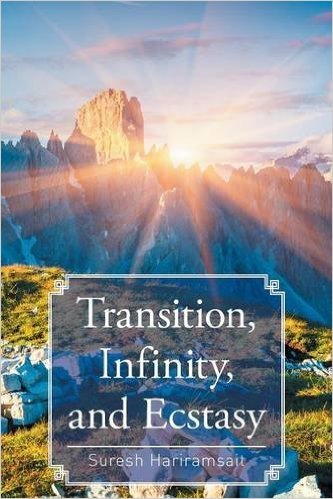 TAMIL NADU, India – Through yoga, meditative practices and the wisdom of past luminaries, "Transition, Infinity, and Ecstasy" (published by Partridge India) seeks to help readers discover their true potentiality in order to find happiness, contentment and peace.
"I have always been (interested) in 'evolution' and deeply believe that we evolve over various births and have been lucky to come across various ancient as well as contemporary books that evolution indeed is the transition from lower forms of life to higher ones," author Suresh Hariramsait explains.
"Transition, Infinity, and Ecstasy" points readers toward their own divinity in order to unbind them from the shackles and cravings of their bodies and minds. Through the practices and wisdom presented within, Hariramsait hopes to provide true spiritual liberation, leading to infinite possibilities and capabilities.
Through his work, Hariramsait wants readers to see that "Man can face any of life's problems by simply remembering he is nothing but Pure Consciousness and take life sportingly for the Lord of everything is a 'lila,' a game."
About the Author
Suresh Hariramsait has been dedicated to the art of yoga and Pranayama meditation for over three decades, and has had a number of wonderful and genuine psychic experiences. Versed in both ancient Tamil texts and contemporary English-language books, he has a broad understanding of many yogic practices.
Partridge India, a Penguin Random House company, is a leading provider of book publishing, marketing and bookselling services for authors in India, all priced appropriately for the Indian market. Committed to providing the highest level of customer service, Partridge India assigns each author personal publishing and marketing consultants who provide guidance throughout the process. Partridge India shares its headquarters with Penguin Books India in New Delhi. For more information or to publish a book, visit http://www.partridgepublishing.com/india or call 000.800.10062.62. For the latest, follow @PartridgeIndia on Twitter.