Cajun Fusion Cooking Video Foodie Experiences in Lake Charles/Southwest Louisiana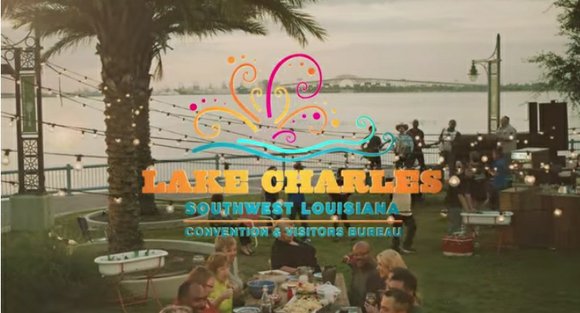 LAKE CHARLES, La. (February 29, 2016)—Louisiana is known the world over for its culinary creations, and Lake Charles/Southwest Louisiana is always cooking up something tasty for visitors and locals alike. To highlight our delicious food culture, the Lake Charles/Southwest Louisiana Convention & Visitors Bureau (CVB) produced a Cajun Fais Do Do video entitled "Cajun Fusion Cooking in Lake Charles, Louisiana" that showcases traditional and creative food prepared by local chefs in the area.
"It was an exciting undertaking to coordinate all the chefs, restaurants and volunteers to display the variety of food experiences in Southwest Louisiana from the sophisticated to the rustic. We are extremely proud of what we have to offer to visitors and are ready to make the world hungry to try our unique twist on Cajun food and local cuisine," said Shelley Johnson, executive director of the CVB.
"As a filmmaker who loves food, the opportunity to capture the rich and diverse culinary palette of Southwest Louisiana was pretty much a dream project. From the first location scouts, meeting the friendly characters and tasting their amazing dishes to the picturesque Fais Do Do that we created for the closing scene, this video has been one of my favorite projects ever. The team at the CVB worked incredibly hard to help us coordinate such a giant undertaking and everyone's hard work truly pays off on screen. Watching the film makes me hungry every time!" said Adam Boozer, filmmaker with Stowaway.
"This culinary video creates a story of experiencing our food culture in Southwest Louisiana in a way that is imaginative, and one of our goals is to reach the savvy Texas consumer who might not be aware of the variety of creative food to be tasted in our area. We think it will also instill pride and awareness for local residents about our foodie experiences," said Anne Klenke, Tourism Director and CVB project manager.
The CVB appreciates all the local restaurants who participated in making the Cajun Fusion Cooking video a success: 1910, Acadian Coffee Roasters, Anna's Pies, Asia at L'Auberge Casino Resort, B&O Kitchen and Grocery, Bayou Rum, Big Easy Foods, Botsky's, Cotten's Downtown, Darrell's Restaurant & Bar, Delta Downs Racetrack Casino & Hotel, Frosty Factory, Going's Barbeque, Hollier's Cajun Kitchen, Isle of Capri Casino Hotel, Jack Daniel's® Bar & Grill at L'Auberge Casino Resort, Landry's Seafood House at Golden Nugget Lake Charles, Luna Bar & Grill, MacFarlane's Celtic Pub, Pat's of Henderson, Pops & Rockets, Restaurant Calla, Seafood Palace and Rusty Metoyer & the Zydeco Krush.
The video also features music of "Deux Contredances/Two Contredances" by Chris Miller & Bayou Roots.
To view the Cajun Fusion Cooking video, log onto www.visitlakecharles.org/CajunFusion.