Clinton and Trump: A tale of two Corinthians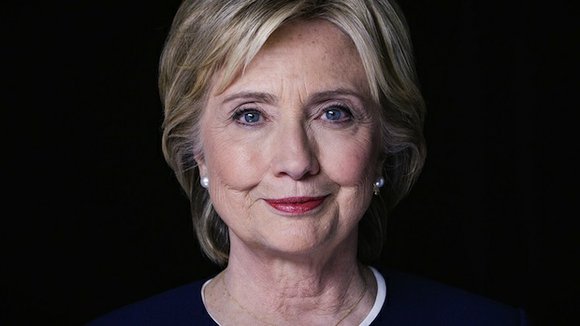 Hillary Clinton added a surprise to her victory speech in South Carolina after a lopsided win over Bernie Sanders: a Bible verse.
It happened to be from 1 Corinthians. Donald Trump mangled a reference to 2 Corinthians during a speech to a Christian university in January. He drew chuckles from the audience when he referred to "two Corinthians" instead of "second Corinthians."
Clinton got it right Saturday when she mentioned, "First Corinthians, 13, which happens to be one of my favorite passages." She is a lifelong Methodist, but you wouldn't know that by listening to most of her speeches. She rarely speaks -- at least at any length -- about her faith.
She talked about meeting a pastor in a bakery in South Carolina and about that verse, which she quoted.
"Love never fails, it tells us; love bears all things, believes all things, hopes all things, endures all things."
"These are words to live by, not only for ourselves but also for our country," she said.
CNN was there when Clinton met that pastor in South Carolina in May 2015 and she reflected on her religious study and background during the impromptu conversation with Rev. Frederick Donnie Hunt at Main Street Bakery in Columbia.
Below is the how CNN's Dan Merica wrote about her encounter with Hunt in a post from May 2015, "With scripture, Hillary Clinton wins over a voter:"
Hunt came to the yellow-walled bakery to enjoy a sweet treat while he studied the Bible, unaware -- he said after -- that a presidential candidate was about to visit. His quiet reflection was abruptly turned upside down when around 20 press and campaign staff rolled into the bakery with Clinton.
"We are heading out of town and we were told to stop by and get some good stuff to take with us," Clinton said as she walked through the door, flanked by dozens of cupcakes and cakes.
After chatting with the bakery's staff and picking out some cupcakes for the road, the presidential candidate sidled up to Hunt and asked him what he was studying.
"Corinthians 13," Hunt said calmly, almost nonplussed by the candidate.
"Oh I know it well," Clinton said.
"Love is patient, love is kind. It does not envy, it does not boast, it is not proud," the passage says.
Clinton told Hunt about her religious history and commended him for his continued study.
"You're doing what is the most important thing to do, it's continuing to study and learn what the scripture says and what it means," she said. "I have a preacher friend who sends me scripture and devotionals, sometimes mini-sermons every day."
Hunt told Clinton that you "always learn something when you read it again and inspect it."
"Well, it's alive," Clinton said. "It's the living word."
Hunt, who is an assistant minister at Columbia's First Calvary Baptist Church, said his conversation with Clinton was eyeopening.
"I was impressed and glad that she knew the scripture that I was reading and studying at the time," he said, reached by phone after the event. "It impressed me that someone running for president has that background. It is important to me that we have a president that has some belief."
Clinton's faith, while not overt, is something that might help connect her with voters in South Carolina, a state that is nearly 80% Christian by most estimates.
Clinton's close friends and aides frequently mention the former first lady's deep faith, something she developed as a child growing up in Park Ridge, Illinois, attending the suburb's First Methodist Church. But aside from offhand mentions to God or religion in general, Clinton rarely speaks about her personal faith history on the campaign trail.
Clinton has said in the past that she turned to her faith during the most difficult times in her life, including the Monica Lewinsky sex scandal of the 1990s.
The last time Clinton publicly reflected, in depth, about her faith was at the United Methodist Women Assembly in Louisville last year. (Note: She has since discussed the issue on the campaign trail.)
"I loved that church; I loved how it made me feel about myself; I loved the doors that it opened in my understanding of the world," she said at the time about her Park Ridge church, and particularly Don Jones, her youth minister.
"When I think back on my growing up time, many of my memories are rooted in that church and the experiences that I had there," she said.
But Clinton's remarks in Louisville are the exception, not the rule.
Clinton told Hunt on Wednesday that she recently finished reading "Walking the Bible," a book published in 2001 about the five books of Moses.
"Have you been to the holy land?" Clinton asked.
"No," Hunt said. "It's on my bucket list of things to do."
"Bill and I, we went on a church trip back in '81 or '82," she said. "So meaningful. And it was also peaceful enough at that point that we could go -- we were everywhere."
Hunt, a Democrat, said that while he voted for Bill Clinton twice in the 1990s, he was not very aware of Hillary Clinton's religious background. The born-and-raised South Carolinian supported then-Sen. Barack Obama for president in 2008, saying that while he liked Clinton, he appreciated Obama's "vision" more.
But after his conversation on Wednesday, Hunt said he is 100% for the former secretary of state.
"That is important in my world," Hunt said of Clinton's Bible knowledge. "I'd like to know that my president has some religious beliefs in God. ... I was really impressed that she knew that particular scripture."
Before Clinton got up, Hunt calmly told the former first lady that he wishes her well.
"God bless you," he said, before quietly going back to his study.
For more information go to http://www.cnn.com