Storm-battered Anthem of the Seas Cruise Ship Turns Around Again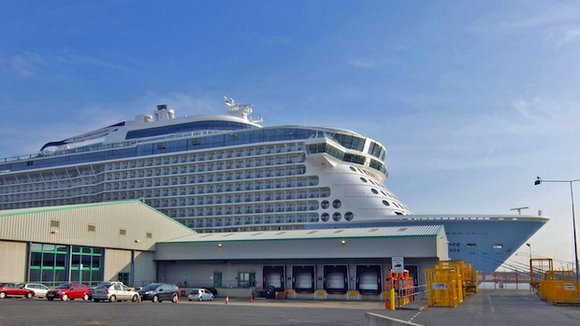 By Marnie Hunter
CNN
(CNN) -- A severe storm forecast has prompted Royal Caribbean's Anthem of the Seas to cut another voyage short.
It's the same cruise ship that sailed into an Atlantic storm earlier this month, forcing passengers to hunker down in their rooms for about 12 hours as the ship tossed and turned in rough seas and up to 125-mph winds off Cape Hatteras, North Carolina.
Royal Caribbean announced Saturday via Twitter that the ship would return to port in Bayonne, New Jersey. "Captain followed our new storm avoidance policy and consulted with experts," said another tweet posted Monday morning.
The cruise line amended its policy after the February 7 incident.
"That boat should have never gone out," said passenger Maureen Peters after disembarking from the rough sailing.
The sentiment was widely echoed by passengers and experts.
This time Anthem of the Seas is playing it safe by returning to port.
Royal Caribbean also reported that about 10 passengers per day of the 6,000 on the current voyage are experiencing norovirus symptoms. The gastrointestinal illness "didn't affect decision to return," according to a cruise line tweet.
Royal Caribbean apologized to passengers on the early February sailing, saying "we have to do better."
Passengers received a refund and a voucher for 50% of their cruise fare for use on a future sailing.
For more information, visit cnn.com