All Real Radio Host and Beacon in the Houston Community, ZIN, Has Passed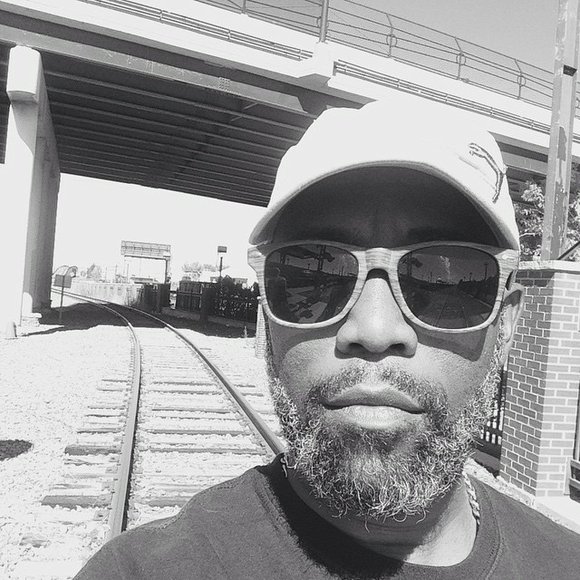 Within a two month span, after the lost of Houston's legendary rapper Wicket Cricket, the music scene is mourning the lost of ZIN-- a social activist, DJ and hip-hop pioneer.
Zin recently took a visit to Denver, CO to visit family and was involved in a tragic accident that took his life too soon. Loved ones and fans took to social media to express the prolific and unique experiences they had with the 'Rise and Grind' All Real Radio host.
Who was ZIN? The run-down.
Wali Aqueel also know as ZIN (and other names) was CEO of Trickle Down Entertainment has been an influential figure in the conscious hip-hip and soul movement for over 16 years. He is a writer, producer, social activist, and emcee. In 1995, ZIN founded Trickle Down Entertainment, a socially conscious entertainment corporation. Trickle Down's mission is to uplift, enlighten, and positively affect all people and communities through art. In addition to launching Trickle Down, ZIN delved into the world of radio in 2002 and has produced and hosted a number of successful programs such as POWER Jazz Café on 97.5 FM and Damage Control on KPFT 90.1 FM.
In 2003, ZIN recorded and released his first album on Trickle Down Entertainment entitled, Seeds of Survival to critical acclaim. He has also written, produced, recorded and performed with artists such as Public Enemy; X-Clan; Dead Prez; HBO Def Poet, Sunni Patterson; Black Eyed Peas; and Malikah Hameen just to name a few. In fall 2009, ZIN recorded and released his fifth studio album entitled, Mental Graffiti which included guest appearances by Mistah Fab, Bobbie Fine and Andre Hayward, trombonist with Jazz at Lincoln Center in New York City.
Since 2005, ZIN has hosted S.O.S (Sound of Soul) Radio on KPFT 90.1 FM, a hip-hop and soul radio program. S.O.S has a listening audience of approximately 150,000 to 200,000 nationally and internationally. S.O.S Radio is broadcast every Wednesday from 1:00 PM to 3:00 PM (CST) and streamed through www.kpft.org. Notable appearances on the show include Erykah Badu, De La Soul, Raheem Davaughn, Stephen Marley, X-Clan, Talib Kweli, Jurassic 5, Public Enemy, Jill Scott, and comedian Joe Torry.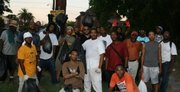 In addition to his work in music production and radio, ZIN is very active in grassroots community service projects. He is Chairman of the NOW Committee, an organization comprised of musicians and artists who clean and beautify the neighborhoods of Houston communities. He also managed a Hurricane Katrina Disaster relief project through S.O.S Radio which raised funds and organized multiple humanitarian efforts to support the citizens of New Orleans affected by Katrina.
According to his fans ZIN was accessible and devoted his time educating the next generation. We can all learn a lesson or two from the life of Zin.
A candlelight vigil was held tonight at KPFT.
Prayers and sincere condolences to his family, may his vibrations live on in the many souls he has touched.
Check out some of ZIN's most recent work on Soundcloud.