Houston Baptist University & Houston Symphony Offer FREE Community Concert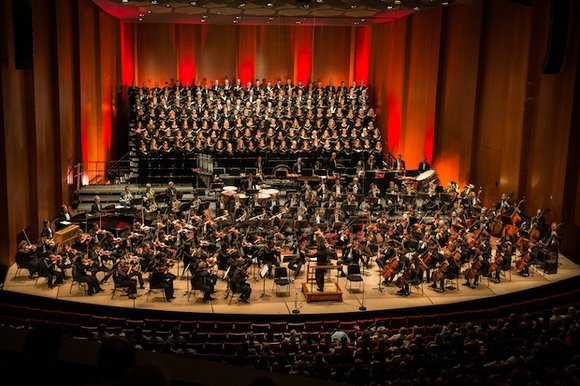 HOUSTON (January 5, 2015) – Widely acclaimed young conductor, composer and pianist Teddy Abrams will lead the Houston Symphony in a free community concert at the Dunham Theater in Houston Baptist University's Morris Cultural Arts Center at 7:30 p.m. on Friday, January 15.
The program will begin with one of Abrams' original compositions, Fiddling, that will show off the technical ability of the Houston Symphony string players. Abrams is music director of the Louisville Orchestra and has performed with and conducted ensembles worldwide. He studied conducting at both the Curtis Institute of Music and the Aspen Music Festival and was the youngest conducting student ever accepted at both institutions.
Next on the program will be Copland's Suite from Billy the Kid, a 1938 ballet about the teenage outlaw that is famous for incorporating cowboy tunes and American folk songs. The performance will conclude with Tchaikovsky's emotionally powerful Symphony No. 4, a staple of the orchestral repertoire and one of the composer's best works.
The concert is free and open to the public, but reservations are required. To RSVP, click here. Houston Baptist University is located at 7502 Fondren Rd, Houston, TX.
For more information, visit hbu.edu