Courtney Johnson Rose to Serve as GHBC Board Chair
Award-winning businesswoman and fellow officers and directors to be installed on January 19th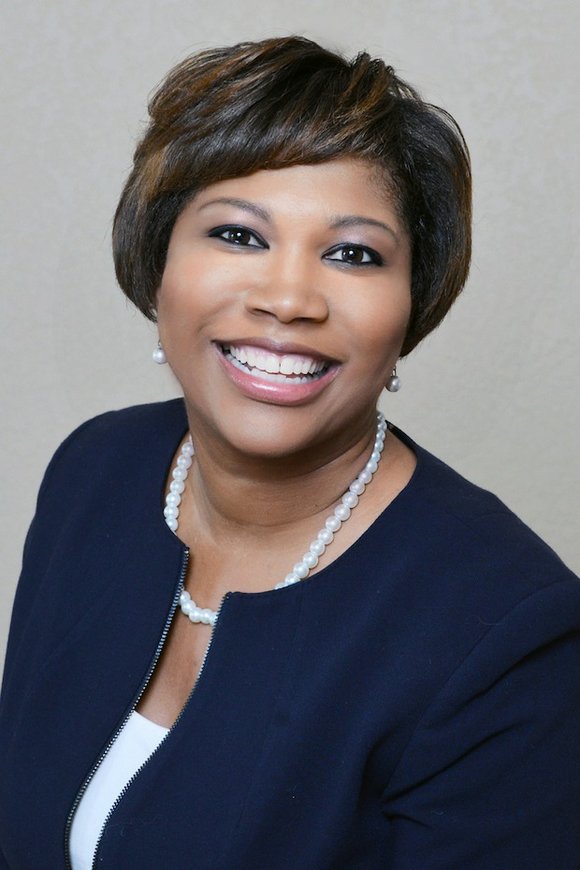 HOUSTON, TX – During an evening that has come to signal the annual commencement of activities for the Greater Houston Black Chamber, noted realtor and community leader Courtney Johnson Rose will pledge her oath of office as the GHBC's Board Chair on January 19, 2016. This open-to-the-public event, which is scheduled for 6:00 to 8:00 PM in the grand setting of Houston's Federal Reserve Bank, will include appearances by elected officials and representatives of Houston's business community, as well as the installation of the following slate of Board officers and directors:
Joi Beasley, Vice-Chair GOGO Business Communications
Paul Cannings, 2nd Vice-Chair RPH Consulting Group
Warren B. Luckett, Treasurer Branwar Wine Distributing Co.
Che' D. McFerrin, Secretary NRG Energy
LeMetrice D. Dopson, Parliamentarian Constellation Energy
Errol Allen, II NASA
Frederick Barksdale Facility Interiors, Inc.
Niles Dillard Superior Video Productions
James J. Donatto, II MCS Enterprises
Carol Guess The Guess Firm
Carl McGowan United Healthcare
Latoya L. Wall The Bulsard Group
"In recent years," observes retiring Board Chair Vernita Harris, "the Chamber has expanded its service to its members and clearly demonstrated its ability to spotlight the dramatic economic and cultural impact of African-American owned businesses in the nation's fourth largest city. We are so very fortunate to have Courtney Johnson Rose in her new position of leadership and I am honored to turn over the Chamber's 'reins' to my friend and fellow entrepreneur."
In like manner, Mrs. Rose acknowledges the Chamber's considerable progress and reflects on its most recent achievements.
"Under Vernita Harris' leadership," she notes, "we recruited a top flight candidate as the Chamber's new president, facilitated a promising trade mission to the Bahamas, staged a Mayoral Forum that emphasized our political clout, and welcomed influential new members and sponsors to our Chamber family. She's left our house in good order, and I am excited by the opportunity to further the Chamber's mission and take us to even greater heights."
Courtney Johnson Rose, a Lifetime Member of the GHBC who has served as a board member for six years, is the Principal Broker of George E. Johnson Properties, a full service real estate firm specializing in residential and commercial brokerage services.
Her impressive professional pedigree includes selection by the National Association of Realtors (NAR) and REALTOR® Magazine as one of their "30 under 30", as well as being awarded "Realtist of the Year" and "Salesperson of the Year" by the Houston Black Real Estate Association, in addition to receiving the President's Award from the NAACP Fort Bend Chapter.
Mrs. Rose has also been honored by Rolling Out Magazine as one of Houston's "Top 25 Most Influential Women" and was featured on the January 2008 cover of Real Estate Executive Magazine. In addition, she was featured in the Houston Business Journal Inaugural Class as one of their "Top 40 under 40 Business Leaders in Houston" and in 2012 by the Houston Association of Realtors as one of their "Top 20 Under 40 Real Estate Professionals". Courtney was also showcased as the fall 2014 cover story for Empower Magazine.
Mrs. Rose is an active member of the National Association of Real Estate Brokers, serving on the national board and as Chair of the Board for her local chapter.
She achieved her Bachelor's degree in Business and Economics from the University of Texas at Austin and earned her Masters in Community Development from Prairie View A&M University. She continues to serve as adjunct professor at Prairie View and, in 2014, Courtney Johnson Rose was honored as Faculty Member of the Year for her program.
A member of Delta Sigma Theta Sorority, Inc., Mrs. Rose serves as Commissioner for the Planning and Zoning Commission in Missouri City, where she makes her home with her husband Teeba Rose and their two children.
Admission to the Annual Membership Meeting and Board Installation is free, however interested guests must RSVP no later than January 15, 2016, at https://www.eventbrite.com/e/2016-greater-houston-black-chamber-annual-membership-meeting-and-board-installation-tickets-20089353798. Attendees are also advised that the Federal Reserve Bank, which is located at 1801 Allen Parkway in Houston's 77019 zip code, requires that all guests provide a valid photo ID for admission. For additional information, visit www.GHBCC.com or call (713) 660-8289.
About the Greater Houston Black Chamber
Since 1935, the Greater Houston Black Chamber (formerly the Houston Citizens Chamber of Commerce) has served as an advocate for African-American business owners and professionals in the Houston area. Following the commemoration of its 80th year in 2015, the organization's portfolio of services and programs has now grown to embrace the ever-changing the needs and dramatic growth of its membership. The GHBC continues to provide value to members, area businesses and the community and has remained committed to the pursuit of success by Houston's African-American enterprises.
With much of the nation's attention focused on the economic state of the country, the GHBC has kept the needs of Black business owners at its forefront, earning and maintaining its position as a premier organization focused on the prosperity and growth of Black entrepreneurs. Today, the Chamber remains steadfast in its mission to provide advocacy, awareness and access to African-American businesses within the community.
For additional information, visit GHBCC.com.