El Franco Lee: A Hero With No Cape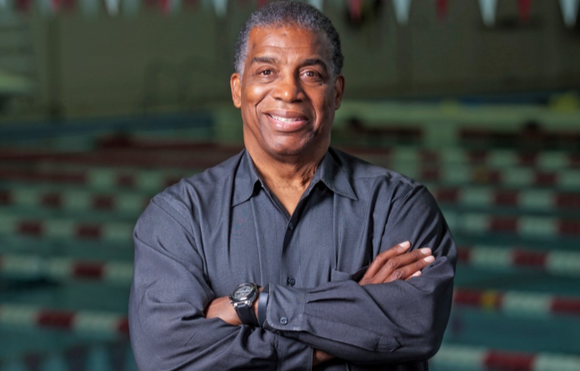 Heroes don't always wear capes. They don't always cause a loud stir whenever they are making a wrong a right or answering a need. Sometimes heroes just blend in with the crowd in a very unassuming way and let their actions speak for themselves. That is the legacy of Commissioner El Franco Lee.
Commissioner Lee died on Sunday, January 3, 2016 after suffering a heart attack. He died at 10:01am at LBJ Hospital. His sudden death shocked all who knew him. Commissioner Lee was just 27 days shy of his 67th birthday.
Commissioner Lee was a native Houstonian. He loved this city. It is the city where he grew up, went to college, raised a family, and made the lives of countless residents better.
Entering public service in 1979, Commissioner Lee was a Texas State Representative for the people of District 142 for five years. He advanced his service and made history in 1985 when he became the first African American Harris County Commissioner. A post he held for 30 years and seven terms.
There are so many entities in Houston that exist or were made better due to Commissioner Lee's work. Those in precinct one may never know all that he selflessly did so that they could be the better for having reaped the benefits. That was always his ultimate goal. Some even said Commissioner Lee loved his constituents more than he loved himself.
A healthcare advocate many can thank Commissioner Lee for having access to healthcare and for the level of quality of care they receive. Lee worked for the local hospital district and helped to establish neighborhood health clinics so citizens could get the best care possible close to home at an affordable rate. And just as hard as he worked for all to have healthcare, he worked for youth to have opportunities. One of his signature programs, Street Olympics Programs, helps approximately 10,000 youth annually throughout the county with their social service, health care, educational and vocational needs. The once summer only program established in 1986 has spawn into four networks - the Harris County Aquatics Program (HCAP), the Northeast Adolescent Program (NEAP), Bright Futures, and the Discovery Camp. That would have been enough for the average man but Commissioner Lee was cut from a different cloth, so he did more. He gave youth a place to play and run by upgrading inner city parks with the SPARK Park Program. He further established Northeast Adolescent Program (NEAP) to addressed the high rate of teen pregnancy.
Most of what Commissioner Lee's legacy to Harris County is compromised wasn't even in his job description but was in his heart. He had a heart and a passion for serving others. Outside his duties of public servant, Commissioner Lee was able to work with other community minded organizations like Urban Outreach Program, and the Northeast and Metro branches of the Young Men's Christian Association (YMCA), American Diabetes and March of Dimes Associations, and the Live Oak Fund.  
That is how the county saw Commissioner Lee, a hero with no cape. Some were able to see him in the light of being a friend. But three people, who meant the world to him, saw him as a husband and a father. Commissioner Lee leaves behind his wife, Ethel Kaye, and two children.
Democratic officials will choose Commissioner Lee's replacement in June. That candidate will then run unopposed in November. Judge Ed Emmett has said that he would like Commissioner Lee's replacement to be African American and have similar values and work ethic as Commissioner Lee.
A private funeral will be held for Commissioner Lee on January 7, 2016 at a church in downtown Houston.
For more information, visit www.stylemagazine.com.