Bethune-Cookman University Opens New School of Religion with Rev. Dr. Randolph Bracy as Dean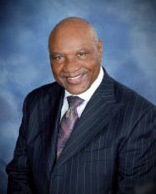 Daytona Beach, Fla. - January 11, 2016 - Bethune-Cookman University welcomes its first official class of students for their new School of Religion today, January 11th. The School of Religion will offer degrees in Religion and Philosophy, as well as Christian Ministry (pending SACSCOC approval). B-CU leadership has tapped Rev. Dr. Randolph Bracy, a well-respected teaching pastor, to lead this effort as the new dean. The new School of Religion will add the practical aspect to the previously developed theoretical program.
Dean Bracy is extremely excited and optimistic about the impact of the School of Religion. "This is a historical moment for B-CU, a school that was founded and operates on Christian principles. This focused program will enable us to promote and encourage ministry. It is going to prove very beneficial for the university and the community, as a whole," says Dean Bracy. Bracy is looking forward to his first class of graduates and expanding the program to offer masters degrees in the future. The school will not only train pastors, but will also develop youth ministers, administrators and others interested in serving in ministry.
Dean Bracy brings more than 35 years of experience in divinity. He has the distinction of preaching on six of the seven continents, with the exception of Antarctica. Bracy has served as a visiting professor and lecturer at the Lutheran Theological Seminary of Philadelphia; the Palmer Theological Seminary of Philadelphia; the Colgate-Rochester Divinity School in New York; and as adjunct professor of Homiletics and Black Church History at the Asbury Theological Seminary in Florida. He is a former trustee at Bethune-Cookman University and has served on the Board of Advisors at the Florida A&M University Law School. He and his wife, Dr. LaVon Wright Bracy, founded the New Covenant Baptist Church of Orlando. They both retired from the New Covenant Baptist Church in 2012.
For more information, please contact Keisha Boyd - boydk@cookman.edu
or (386)481-2991.
About Bethune-Cookman University:
Founded in 1904 by Dr. Mary McLeod Bethune, Bethune-Cookman University (B-CU) today sustains her legacy of faith, scholarship and service through its relationship with the United Methodist Church and its commitment to academic excellence and civic engagement. B-CU offers more than 40 degrees on its main campus and online college. Located in Daytona Beach, B-CU is one of three private, historically black colleges in the state of Florida. The institution boasts a diverse and international faculty and student body of nearly 4,000. For more information, visit www.cookman.edu.