Garcia On the Go - Making Every Day Count - Tuesday, January 12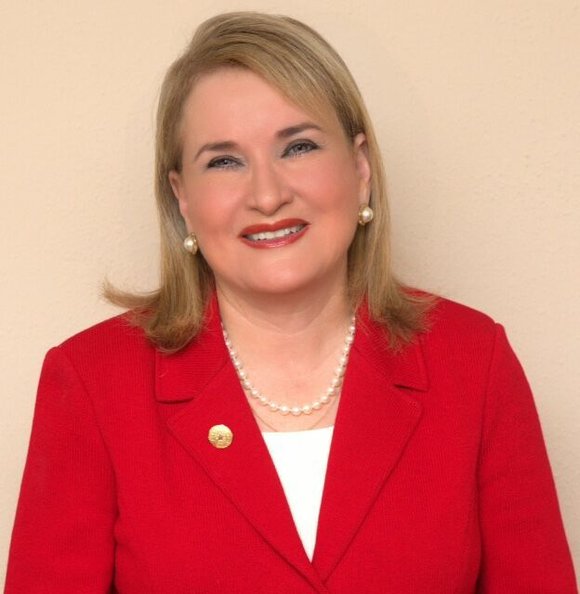 SCHOOL BOARD RECOGNITION MONTH
Throughout the month of January, Senator Garcia will be attending local school board meetings across Senate District 6 to present proclamations from the Texas Senate to local school board members in honor of Texas School Board Recognition Month. Public participation in school district governance through school boards and local Parent Teacher Associations is vital to the success of our schools. As the saying goes, "It takes a village to raise a child." Senator Garcia encourages everyone to contact their local ISD office to find out more about getting involved in the school district decision making process.
LAST CHANCE TO ENROLL IN AFFORDABLE CARE ACT
January 31st is the deadline to enroll in the Affordable Care Act Marketplace. If you or someone in your family is without health care, please take the time to enroll! Harris Health System is operating health plan enrollment assistance centers in five Harris County locations. Patients and the public can receive one-on-one help to see if they qualify for the insurance plans and to sign up online or by telephone at any Harris Health eligibility center location. Additionally, two of the five centers will be open 8 a.m. to 4 p.m. on select Saturdays throughout the enrollment period. For any questions or to make an appointment at a Harris Health marketplace enrollment site, call 713-566-6509 or email enrolltoday@harrishealth.org
UPCOMING EVENTS
JANUARY 16TH, 8AM-2PM
HARRIS HEALTH ACA ENROLLMENT FAIR
STRAWBERRY ELIGIBILITY CENTER
925 SHAW RD., PASADENA, TX 77506
JANUARY 18TH, 10AM
22ND ANNUAL: MLK DAY GRANDE PARADE
PARADE LINE BEGINS AT CORNER OF ELGIN AND SAN JACINTO IN MIDTOWN HOUSTON
JANUARY 19TH
MLK DAY
NATIONAL HOLIDAY
*OFFICES CLOSED
JANUARY 30TH, 8AM-2PM
HARRIS HEALTH ACA ENROLLMENT FAIR
STRAWBERRY ELIGIBILITY CENTER
925 SHAW AVE., PASADENA, 77506
JANUARY 30TH, 4PM-6PM
VOLUNTEER RECRUITMENT PATIO PARTY
ADDRESS PROVIDED UPON RSVP
RSVP required, please contact Lillie Schechter at Lillie@sylviaforsenate.com or 832-899-5390
Voting begins in less than 6 weeks and I am on the ballot. Please mark your calendar! Early vote starts Tuesday, February 16, 2016 and runs through Friday, February 26, 2016. Election Day is March 1, 2016.
On January 30th, we will have a volunteer recruitment event at my home. I do not have a primary opponent, but I am supporting several people on the ballot: Secretary Hillary Clinton for President, Congressman Gene Green, State Representative Jessica Farrar and Brandon Dudley for Harris County Tax Assessor Voter Registrar. At the event we will have lots of fun ways to get involved and volunteer for these great candidates!
A MESSAGE FROM SYLVIA
I hope you all had a wonderful holiday season and a Happy New Year. School has started, community groups are meeting, and we are all working on keeping our New Year's resolutions. I am excited about another year of serving the constituents of Senate District 6 as State Senator, and look forward to finding new ways to improve our communities and every day lives. As always, please reach out to my office if there is any way that we can be of assistance. Wishing you all the best in 2016!
Putting People First,
Sylvia
For more information, visit http://www.sylviaforsenate.com