Rubio says He Hasn't Been Briefed on Flint Water Crisis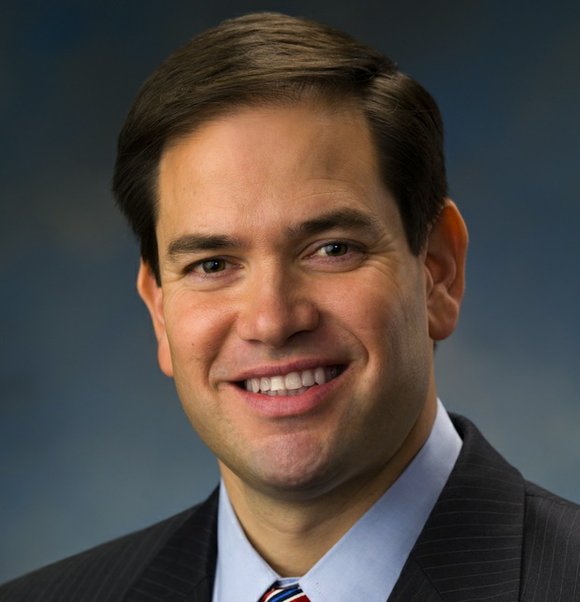 By Eric Bradner
CNN
WASHINGTON (CNN) -- Florida Sen. Marco Rubio deflected a question about the water crisis in Flint, Michigan, on Monday, the day after Hillary Clinton had said the state's Republican governor "acted as though he didn't really care" because Flint is a majority African-American city.
Rubio, a Republican presidential contender, was asked by reporters before a campaign stop Monday in Coralville, Iowa, about the crisis in Flint -- but said he hasn't been briefed on it.
"That's not an issue that right now we've been focused on for me to give you a deeply detailed answer on what the right approach should be, other than to tell you that in general I believe the federal government's role in some of these things (is) largely limited unless it involves a federal jurisdictional issue," Rubio said.
"So I'd love to give you a better answer on it," he said. "It's just not an issue we've been quite frankly fully briefed or apprised of in terms of the role the governor has played and the state has played in Michigan on these sorts of issues."
Rubio was the first Republican presidential candidate asked about the water struggles in Flint, where GOP Gov. Rick Snyder has called in the National Guard to deliver water to the city's 100,000 residents.
Amid budget crunches, the city's water supply was switched from the cleaner Lake Huron to the dirty Flint River. A class-action lawsuit alleges the state's Department of Environmental Management didn't treat the water for corrosion, leading lead from the service lines to leach into the water.
Flint's water garnered some attention when leading Democratic presidential hopefuls Hillary Clinton and Bernie Sanders both made a point of mentioning it during Sunday's debate.
Sanders called out Snyder, a Republican, demanding his resignation and asserting that "a man who acts that irresponsibly should not stay in power."
Clinton said she sent a top campaign aid to meet with the mayor of Flint and said she had gone on a TV show to call for action.
"I think every single American should be outraged," Clinton said. "We've had a city in the United States of America where the population, which is poor in many ways and majority African-American, has been drinking and bathing in lead-contaminated water. And the governor of that state acted as though he didn't really care."
Snyder responded on Twitter that "political statements and finger pointing" were a distraction to those working to solve the crisis.
CNN's Eliott C. McLaughlin contributed to this report.
For more information, visit cnn.com