John Kerry's victory lap at Davos could be short-lived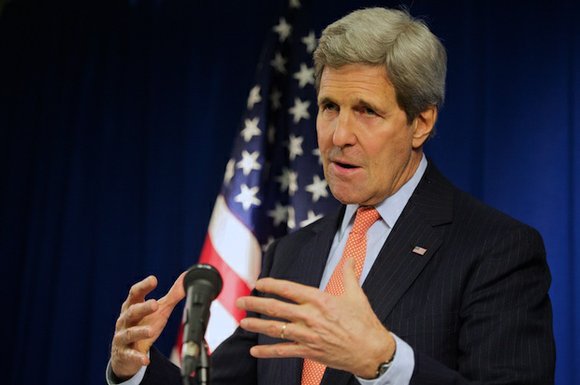 Even Davos itself could provide some uncomfortable moments.
Kerry will be meeting with Israeli Prime Minister Benjamin Netanyahu, one of the most vocal critics of the nuclear deal. The Israeli leader continues to warn that the lifting of sanctions will embolden Iran's leaders "to destabilize and spread terrorism" throughout the Middle East.
That is also a main concern of Gulf leaders, who argue that Iran will use the billions of dollars it is receiving from the lifting of sanctions to continue supporting the government of Syrian President Bashar al-Assad.
Meanwhile, Iran President Hassan Rouhani plans to address the forum on why, after a decade of isolation, Iran is eager to open a new chapter of economic engagement.
With the nuclear deal finished, Kerry has turned his attention to finding a political solution to end the civil war in Syria. But his hopes that Iran now become a more willing partner have been somewhat dampened because of a widening diplomatic rift between Tehran and Riyadh.
Iran has been a longtime supporter of Assad, while Saudi Arabia has provided the rebel factions fighting Assad with financial assistance and weapons.
While Saudi Arabia and Iran have been involved in proxy wars throughout the Middle East for years, Syria has become the main battlefield for dominance in the Middle East.
After months of prodding, Kerry was able to get the historic rivals to sit at the same table last month for the first time since the war began five years ago to discuss a road map to end the bloody Syrian civil war.
But Riyadh's execution of a prominent Shiite cleric and Iranian recriminations have brought tensions to a new low. And they spiked further when, after a mob attacked the Saudi embassy in Tehran in protest, Saudi Arabia and several of its allies severed diplomatic and some commercial ties with Iran.
The animosity between the long-wary Sunni and Shiite powers diminishes the chances that they will work together to end the Syrian violence in which ISIS has thrived and, U.S. officials have warned, increases the likelihood of more regional instability.
With Sunni states lining up behind Saudi Arabia, U.S. officials have questioned whether they were trying to use the current tensions to scuttle the nuclear deal. With the deal now in effect and the prisoner swap reflecting a new spirit of cooperation, Gulf states could see Syria as their best chance to check what they perceive as growing Iranian influence.
Just last week in London, Kerry, standing next to Saudi Foreign Minister Adel al-Jubeir, insisted that despite Washington's outreach to Iran, the U.S.-Saudi alliance remains a "lynchpin" of U.S. efforts in the Middle East.
When he visits Riyadh this weekend, Kerry must assure nervous Saudi leaders that that statement remains true in the wake of the unprecedented recent cooperation between Washington and Tehran. If he can't persuade Saudi Arabia to stay the course in Syria, even with Washington's new relationship with Tehran, Kerry's victory lap may end in Riyadh.
For more information go to http://www.cnn.com