#OscarSoWhite: White Liberals Must Boycott Oscars Alongside Black Actors
Political Commentator Says In Order to Push Diversity in Hollywood White Actors Must Do More than Talk about Diversity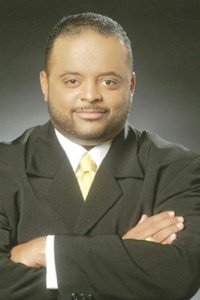 WASHINGTON, D.C. – JAN. 20, 2016 – Today on News One Now, host and managing editor Roland S. Martin spoke with political and social commentator Jasmyne Cannick about her recent blogpost urging White liberal actors, who stand with Black actors such as Spike Lee and Jada Pinkett-Smith, to do more than just talk about agreeing with their opinion to boycott the Oscars. Cannick calls for white liberals to not attend the Oscars because she believes their opinion has more weight than that of African-American actors. "When you talk about a Cate Blanchett, Matt Damon, or Brad Pitt who stands up saying we're going to sit this one out in support of our African-American colleagues, I think that sends a much stronger message to that 93% of the voting academy who is white, said Cannick.
"They need to put their money where their mouth is right now. I think it's more than lip service…Sometimes being an ally means you have to get up and actually do something. And I think as African Americans in Black Hollywood deserve better from their white colleagues and this is the point in time when they can actually do something. Stay away from the red carpet." – Cannick
To view the conversation, please click HERE.
ABOUT NEWS ONE NOW:
Emanating from the heart of Washington D.C. in a state-of-the-art studio that offers a stunning view of the Capitol building, News One Now airs Monday through Friday on TV One from 7-8 a.m. ET. News One Now is hosted by Roland S. Martin, the 2013 National Association of Black Journalists' Journalist of the Year and former host of TV One's long-running, award-winning weekly news program, Washington Watch with Roland Martin. Each morning, Martin – who also serves as the program's managing editor – sifts through the headlines of the day to spotlight matters that greatly impact the African American community. In addition to television, News One Now reaches audiences 24/7 with exclusive program content and extended editorial on NewsOne.com and the NewsOne mobile app. News One Now is an evolution of Interactive One's award-winning digital brand NewsOne.com that launched in 2008 and reaches millions of African Americans each month. Susan Henry is executive producer of News One Now. D'Angela Proctor is TV One's head of original programming and production.
ABOUT TV ONE:
Launched in January 2004, TV One (www.tvone.tv) serves 57 million households, offering a broad range of real-life and entertainment-focused original programming, classic series, movies and music designed to entertain and inform a diverse audience of adult Black viewers. The network is the exclusive home of News One Now, the only live daily news program targeting Black viewers. In December 2008, the company launched TV One High Def, which now serves 14 million households. TV One is solely owned by Radio One [NASDAQ: ROIA and ROIAK, www.radio-one.com], the largest radio company that primarily targets Black and urban listeners.
Connect with TV One:
Website: http://www.tvone.tv
Facebook: http://www.facebook.com/tvonetv
Twitter: http://twitter.com/tvonetv
Instagram: http://instagram.com/tvonetv