The Oscars Controversy and Truths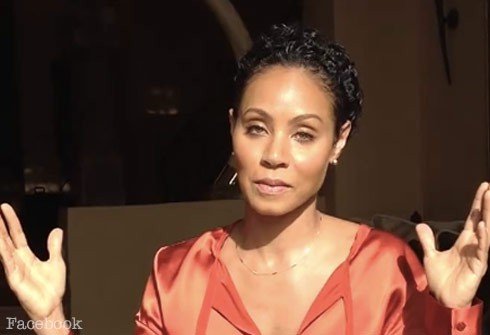 Let's just tell this from the beginning.
While on the set of Fresh Prince of Bel-Air shooting the episode when Jazzy Jeff gets married, I am a witness as I played one of the bridesmaids in the wedding. Others and I are witnesses to Janet Hubert (the first Aunt Viv) saying and I quote, "Who is this young ghetto kid starring? This Will Smith. I should be the star of this show." She was overheard by Will Smith, the star of the show, and three of the producers and was fired on the spot. Why isn't she telling that? Why isn't she telling the real reason behind her rant? Why is it always the ugly ones that have a problem? And believe me this one is arrogant and ugly inside & out and you see the out.
The show was named Fresh Prince of Bel-Air, not some old jealous envious broad from the hood. Ever since she was fired from the production she has had it in for Smith and so what does she do? She attacks Jada Pinkett Smith to get free publicity and because Smith will not give her the time of day. I am sure Smith will take the high road and ignore this has been.
So, here's Hubert's take. Read it and get a good laugh now knowing where this is stemming from.
Hubert posted a video on Martin Luther King Jr. Day addressing the #OscarsSoWhite controversy and Pinkett Smith's public decision to boycott the show.
Hubert is the latest person to speak out about the #OscarsSoWhite controversy, but she is aiming her thoughts at two people in particular: Jada Pinkett Smith and Will Smith.
For the second consecutive year, no black actors were nominated in any of the four acting categories — Smith was snubbed for his lead role in "Concussion." "The Academy has the right to acknowledge whomever they choose, to invite whomever they choose, and now I think that it's our responsibility, now, to make the change," Pinkett Smith said in her video. "Maybe it is time that we pull back our resources and we put them back into our communities and our programs and we make programs for ourselves that acknowledge us in ways that we see fit, that are just as good as the so-called 'mainstream' ones."
Hubert responded by opening her video with a reference to Pinkett Smith as "Miss Thing" and with a question "Does your man not have a mouth of his own with which to speak?" before launching into her thoughts on the controversy that has drawn so much attention (it even prompted the Academy to release a rare statement on Monday.)
"I find it ironic that somebody who has made their living and has made millions and millions of dollars from the very people that you're talking about boycotting just because you didn't get a nomination, just because you didn't win?" said Hubert. "That's not the way life works, baby."
She continued, "You ain't Barack and Michelle Obama. And y'all need to get over yourselves. You have a huge production company that you only produce your friends and family and yourself. So you are a part of Hollywood, you are part of the system that is unfair to other actors. So get real."