AG Creates 'Conflict Wall' Between Flint Water Investigation, Lawsuits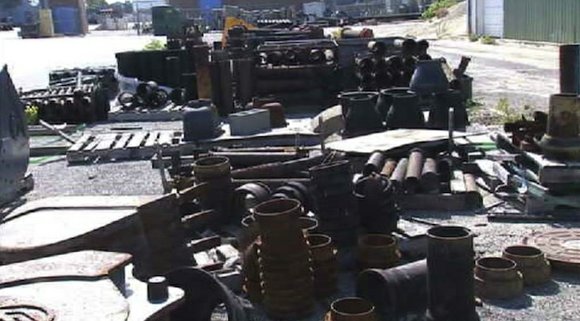 About two years ago, while in charge of the city's budget amid a financial emergency, the state decided to temporarily switch Flint's water source from Lake Huron to the Flint River to save money until a new supply line to Lake Huron was ready. The river had a reputation for nastiness, and after the April 2014 switch, residents complained their water looked, smelled and tasted funny.
Virginia Tech researchers found the water was highly corrosive. A class-action lawsuit alleges the state Department of Environmental Quality didn't treat the water for corrosion, in accordance with federal law, and because so many service lines to Flint are made of lead, the noxious element leached into the water of the city's homes. On Thursday, the feds said both the city and state were to blame.
In an emergency administrative order, the Environmental Protection Agency slammed the city of Flint, the Michigan Department of Environmental Quality and the state of Michigan, saying they are all responsible for the lead contamination in the city's water.
Their responses to the crisis, the EPA said, were "inadequate to protect public health." The emergency order requires the EPA to start doing its own lead testing in Flint's water system.
The EPA also announced it will put forward a revision to the Lead and Copper Rule, based in part on the experiences in Flint. The federal rule provides the basis for testing of lead and copper levels in drinking water. The EPA expects a proposal to be ready for public comment in 2017.
President Barack Obama announced Thursday that $80 million in new funding would be available to Michigan next week to help the state improve its water infrastructure.
"Our children should not have to be worried about the water that they're drinking in American cities," he said.
CNN's Joshua Berlinger, Dana Ford, Michelle Kosinski, Kevin Liptak and Greg Botelho contributed to this report.
For more information, visit cnn.com