Akima Taylor: Lessons from the Heart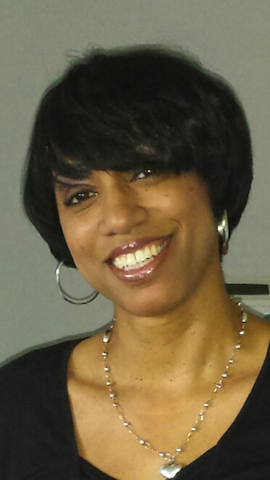 By Apiyo Obala
Akima Taylor is a wife, mother and a registered nurse. As a medical professional, she is well aware of the risk factors of heart disease and stroke, but like many people, she never thought it would happen to her. Her family history gave no indication that she was at risk yet at 38 years old, she had a heart attack.
In November 2013, Taylor was busy with life, she was working as a critical care nurse, busy being a mother to three beautiful children, and preparing for a large family dinner for Thanksgiving when she first noticed she was feeling tired completing simple tasks. She brushed it off as being overly busy. One day in particular, Taylor felt tightness in her chest and shortness of breath. When she checked her blood pressure, she noticed it was higher than normal. Taylor decided to call her doctor who immediately told her she needed to get to the emergency room. She was having a heart attack.
According to the American Heart Association, heart disease is the No. 1 killer for all Americans and stroke is the fifth leading cause of death. African-Americans, however, face even higher risks of cardiovascular diseases because of high blood pressure, obesity and diabetes.
When Taylor was diagnosed by her doctor, she was in complete disbelief that with no immediate history of heart disease, that this had happened to her.
"The diagnosis was transiently paralyzing. My mind immediately moved to "what is my next step" and "where do I go in my health from here?" Taylor said. "I did not think I had heart disease; I knew I had to do some soul searching to pinpoint the cause."
Taylor did not have high cholesterol, was a non-smoker, non-diabetic and, as far as she knew, she was in good health. Her family has always been active and she has been well within her body index for her weight and height. She did have high blood pressure and was leading a sedentary lifestyle which are both contributing factors to an increased risk of heart disease.
Hypertension, the medical term for high blood pressure, is a major risk factor for heart disease and stroke among Hispanics. Among African-Americans who experienced a stroke, 72 percent had high blood pressure, compared to 66 percent in non-Hispanic whites.
"As a Registered Nurse in the state of Texas, I get paid good money to know risk factors, diseases and outcomes. I can rattle them off faster than my social security number! I had no idea that I would ever fall into that equation," Taylor said.
Black women have higher prevalence rates of high blood pressure, obesity, physical inactivity and diabetes than white women. The prevalence of high blood pressure in African- Americans in the United States is the highest in the world.
"I allowed life to get in the way of my health. I lost my athleticism/activity and took on a sedentary lifestyle. I began to slowly put on pounds and ignored daily activity requests by my physician because I was so busy!"