Wimbledon: Roger Federer Rolls on Manic Monday; Andy Murray, Serena Williams to Follow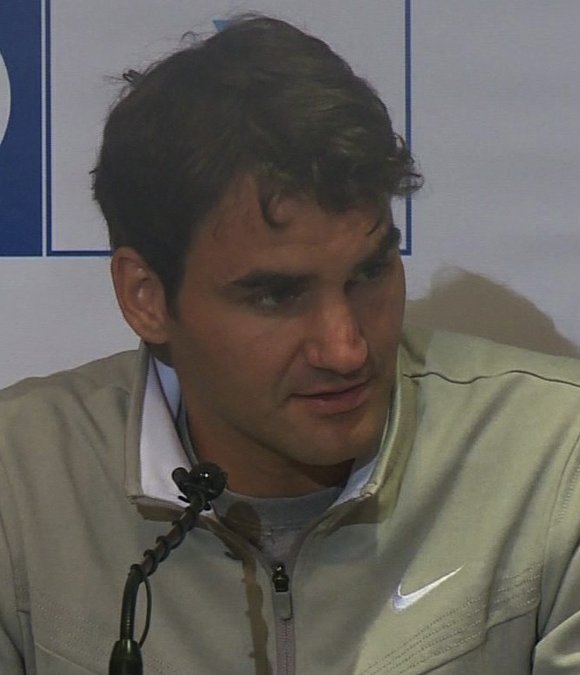 Motez Bishara
CNN
(CNN) -- Roger Federer is through to the quarterfinals of Wimbledon after a straight sets victory over world No. 29 Steve Johnson in Monday's early match-up on Centre Court.
On a mission to build on his current record of seven Wimbledon titles, which he shares with Pete Sampras, Federer never looked rattled by his 26-year-old opponent as he sailed through 6-2 6-3 7-5 in just 97 minutes.
The world No. 3 had his forehand working, hitting 35 winners while covering slightly less distance than Johnson, who was in uncharted territory -- both by reaching the fourth round of a grand slam and by facing Federer for the first time.
Johnson showed signs of life at 5-5 in the third set, but failed to dispute an out call -- which was clearly in bounds -- that may have prevented Federer from breaking him to serve for the match.
Perhaps Johnson was distracted by Federer's side of the box, where he had former coach Stefan Edberg and Vogue editor Anna Wintour cheering him on, along with his usual entourage of family members.
But the underdog had support too, with cries of "C'mon Stevie Wonder!" emanating from the crowd early, though it just wasn't enough.
In a typically frustrating sequence down 3-2 in the first set, Johnson raced to a 30 0 lead with a stunning 89 miles-per-hour forehand winner that nipped the far corner behind the advancing Federer -- only to come undone with a net return on the next point, one of his 21 unforced errors of the match (Federer had just 13.)
Fed broke to go up 4-2 and it was smooth sailing from there on. He finished the match with a clinical second serve ace.
"I was very happy how I played, and I didn't think it was as easy as it maybe looked," Federer told the BBC after the match. "Steve was coming into the match with a lot of confidence."
Federer's progress has been straightforward so far, including a win over 772-ranked Marcus Willis in the second round.
"I never thought that I would win the first four matches in straight sets. The matches might be tough, but the rest in between is nice," he added. "For professional athletes that's huge."
Marin Cilic, the world No. 13 from Croatia, will face Federer in the quarterfinals.
The Croatian advanced against world No. 6 Kei Nishikori, who was forced to withdraw due to injury. The former U.S. Open finalist from Japan suffered back problems from the onset, winning just seven points in the first set before finally conceding the match down 4-1 in the second.
Still to come, six-time Wimbledon winner Serena Williams takes on world No. 14 Svetlana Kuznetsova , while the day's main draw features 2013 Wimbledon champ Andy Murray against controversial Australian Nick Kyrgios.
The two are friends, and Murray recently made comments indicating he thought the Australian's reputation was at least partly overblown. "He is good fun, he is nice. He chats to everyone. I've never really seen him in a bad mood off the court," he told reporters once the match-up took shape. " He has always been nice."
Murray is currently undefeated against Kyrgios in four matches, including a four setter at last year's U.S. Open.