Who Was Micah Xavier Johnson?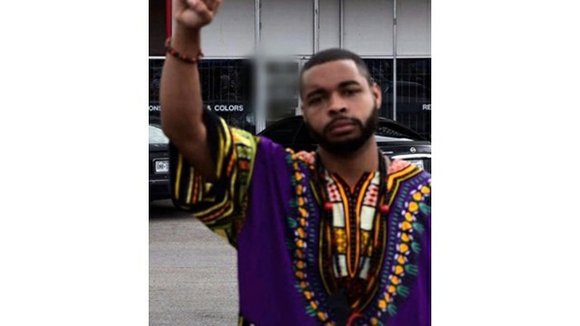 During a peaceful protest in downtown Dallas on Thursday, July 7th a shooter opened fire. With sniper-like precision, the shooter seemingly targeted white police officers killing 5 and wounding 7. This was the largest attack on police officers since the September 11th attacks.
The shooter has been identified as Micah Xavier Johnson, 25, of Mesquite, Texas.
The gunfire began just before 9 p.m. Thursday while a peaceful rally was held by Black Lives Matter in response to recent controversial police killings of black men in Louisiana and Minnesota. Reportedly, Johnson wearing body armor and carrying a SKS semi-automatic assault rifle and a handgun, started shooting while many ran for their lives. Johnson told officers he was "upset about Black Lives Matter" and "recent police shootings".
"The suspect said he was upset with white people and wanted to kill white people, especially white officers," Brown said during Friday's press conference.
The gunman was cornered in the El Centro College parking garage in downtown Dallas when a police robot detonated a bomb near him following a standoff that lasted several hours according to Police Chief David Brown.
Here's what we know so far about Johnson and the shootings:
• The former soldier told police he was not affiliated with any groups & he 'did this alone'
• Johnson was a private first class in the US army who spent a year between 2013 and 2014 in Afghanistan, serving a total of about six years in the military.
• He lived in the Dallas area and had family members living in Mesquite, Texas, east of Dallas.
• A black SUV was found at the scene registered to Delphene Johnson, who is Micah Johnson's mother, according to Facebook posts and public records. Live helicopter video from the news station showed police at her home in Mesquite.
• Johnson served in the U.S. Army Reserve, investigators said.
• Johnson told police negotiators the "end is coming" and said he wanted to "kill more" officers, according to Brown.
• Police said after several hours of negotiating, with intermittent exchanges of gunfire, the suspect was killed by a bomb-wielding robot.
• Johnson had no criminal history.
• His military occupational specialty was carpentry and masonry. His service dates, as provided by the Army, are March 2009 to April 2015.
• The Army says Johnson deployed to Afghanistan in November 2013 and returned in July 2014.
• Pictures on Facebook suggest that Johnson's father, James, was also in the military. While he professed a hatred for white people in his last words to a hostage negotiator, it appears his step-mother was white. Donna Ferrier Johnson, a teacher for Dallas schools, proudly shared pictures of her step-son in uniform to her page.
• On Facebook, he identified himself as a black nationalist, and his profile picture shows him wearing a dashiki and holding a clenched fist in the air like a Black Panther member.
• He also liked pages related to the Nation of Islam, the Black Riders Liberation Party, the New Black Panther Party and the African American Defense League.
The Black Lives Matter group released a statement distancing themselves from the horrific attack.
'In the last few days, this country witnessed the recorded murders of Alton Sterling and Philando Castile at the hands of police, the latest victims in this country's failed policing system. As we have done for decades, we marched and protested to highlight the urgent need to transform policing in America, to call for justice, transparency and accountability, and to demand that Black Lives Matter."
While details are still unfolding, Houston Style Magazine will be here to update the information as it is received. As of now, our thoughts and prayers are with the City of Dallas, Dallas Police Department, and DART Police Department.