Facebook Live's Big Moment Raises Even Bigger Questions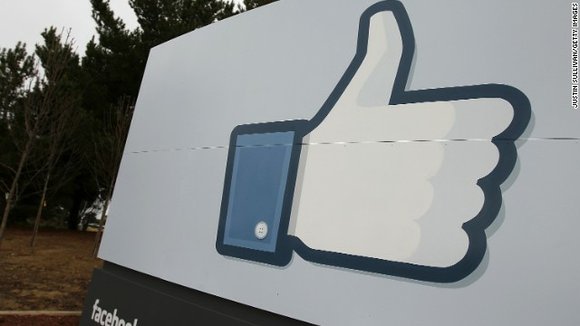 Until this week, the most-buzzed-about Facebook Live videos were a BuzzFeed experiment to blow up a watermelon with rubber bands and a Texas woman's hysterical reaction to a Chewbacca mask.
Now, though, it is serving as home to citizen journalism like we have never seen before.
On Wednesday, Diamond Reynolds went live on Facebook with nothing but a cell phone camera after her fiancé, Philando Castile, was shot by a police officer during a traffic stop near Minneapolis -- and captured the attention of the world. On Thursday, several Facebook users in Dallas did the same after police were ambushed by a domestic terrorist.
These videos -- and the ensuing live streams of prayer sessions and protests -- are more intimate and more raw than the YouTube clips that symbolized citizen journalism a decade ago. And because there are more phones in more hands now, there are more camera angles to choose from.
Other streaming apps, like Twitter's Periscope, have been used in similar ways.
But this week has been all about Facebook Live. It was a week that, as Poynter's Al Tompkins, a veteran journalism educator, wrote on Friday, felt like a pivotal moment for the service.
"Facebook Live came of age this week in the way that radio did in World War II, TV did when John Kennedy was killed, cable TV did during the first Gulf War and Twitter did in the Arab Spring," Tompkins wrote.
Facebook executives may have mixed emotions while reading something like that. The live-streaming function was intended to match rivals like Periscope; generate more content for Facebook; and keep users on Facebook longer.
It has been a huge internal priority for the company. Facebook has even been paying media companies like CNN to produce a certain amount of live video this year, partly in an effort to popularize live-streaming and get users acquainted with it.
The function was obviously never promoted as a tool for police accountability or eyewitness coverage of a shooting rampage.
The "go live" feature lets users live stream a birthday party... Help relatives virtually attend a wedding... Or just stare into the camera and chat with friends. (Untold thousands of people do that every day via these apps.)
But the same technology that live-streams joy can also stream death and heartbreak.
Facebook CEO Mark Zuckerberg acknowledged this on Thursday. A couple of hours before the Dallas shooting, he posted a note on his personal page expressing condolences to Reynolds and the Castile family.
"The images we've seen this week are graphic and heartbreaking, and they shine a light on the fear that millions of members of our community live with every day," he wrote. "While I hope we never have to see another video like Diamond's, it reminds us why coming together to build a more open and connected world is so important -- and how far we still have to go."
And this week did provide reminders of how far Facebook Live has to go.
In the comments thread, some users tried to ask Zuckerberg about Facebook's content filtering policies -- one of the many subjects that have been questioned in the wake of the graphic shooting videos.