Baton Rouge Shooting: 3 Officers Dead; Shooter was Missouri Man, Sources Say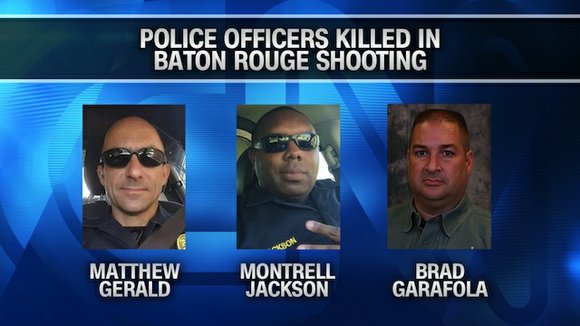 By Steve Visser
CNN
(CNN) -- A Missouri man ambushed and killed three law officers and wounded three others in Baton Rouge on Sunday during a time when police nationwide and in the Louisiana city in particular have been on high alert after five officers were killed in a Dallas ambush July 7.
Louisiana State Police announced last week that they had received threats of plots against Baton Rouge police.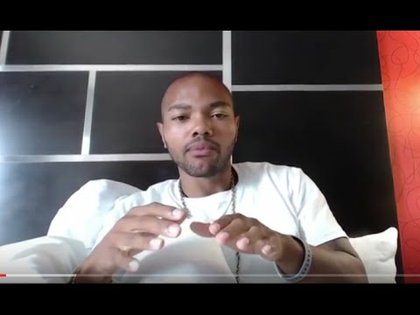 On Sunday, a man identified as Gavin Long of Kansas City went on a shooting rampage on his 29th birthday that left two police officers and a sheriff's deputy dead, police sources said. Long, who was African-American, was a former Marine who spent time in Iraq and was discharged at the rank of sergeant in 2010, according to the U.S. military.
Police officers who responded to Sunday's shootings killed Long in a gunbattle after the other officers were ambushed, police sources told CNN. The murder weapon was an AR-15 style semi-automatic rifle, law enforcement sources told CNN.
Police have not officially released the names of the victims but one was identified by family members as Officer Montrell Jackson. Law officers Matthew Gerald and Brad Garafola were also killed, according to sources close to the department. That was corroborated with social media posts.
The gunman also critically wounded a deputy who is "fighting for his life," said East Baton Rouge Parish Sheriff Sid Gautreaux. Another wounded deputy and police officer have non-life-threatening wounds, law officers said.
Jackson had posted on Facebook on July 8 how physically and emotionally drained he had been since protests had erupted in Baton Rouge after the July 5 killing of Alton Sterling by police.
"I swear to God I love this city, but I wonder if this city loves me. In uniform I get nasty, hateful looks and out of uniform some consider me a threat. ... These are trying times. Please don't let hate infect your heart."
Gunman made frequent web posts
Long was a prolific user of social media, with dozens of videos, podcasts, tweets and posts under his pseudonym Cosmo Setepenra. Under that name, Long also tweeted a link to a news story about Dallas shooter Micah Johnson and said the shooter was "one of us! # MY Religion is Justice."
A law enforcement source said Long "was not alone during his stay in Baton Rouge," but it's unclear if others he was with knew about or were actively involved in any plot.
The FBI is running down names of possible associates, another law enforcement official said.
In YouTube videos posted July 8 and 10, reviewed by CNN, Long, using the name "Cosmo," spoke about the need for "fighting back" and what people should say about him "if anything happened to me."
In the July 10 video, recorded, he said, in Dallas, he says, "Zero have been successful just over simple protesting."
"You gotta fight back," he says on the video.
Two law enforcement sources tell CNN that Long rented a car in Kansas City after the Dallas shootings and drove it to Baton Rouge. Given that Long posted a YouTube video from Dallas on July 10, it is likely he drove to Baton Rouge via Dallas.