Turkey's Erdogan 'cleanses' Security Forces with Iron Fist After Failed Coup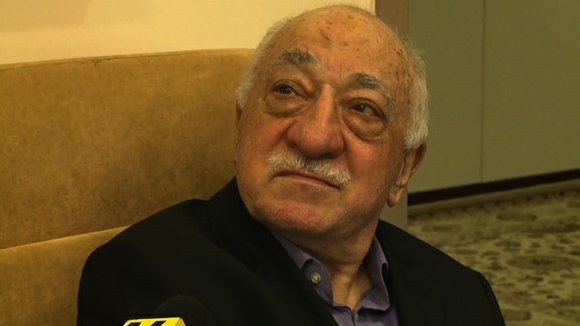 By Angela Dewan
for CNN
(CNN) -- Turkish President Recep Tayyip Erdogan has made clear he will show no mercy.
Just days after a failed military coup that broke out into deadly violence, talks of reintroducing the death penalty have revived, more than 7,000 people have been arrested and some of the very institutions responsible for the country's security have been gutted.
Of those detained, dozens were photographed at horse stables, forced to their knees, stripped to the waist in humiliation.
As Erdogan responds to the failed coup with an iron fist, Turkey is now faced with the question of what kind of democracy it wants to have.
Retribution
Erdogan is wasting no time to "cleanse" the country's security forces of "viruses," as he put it, vowing that those behind the attempt to overthrow his government "will pay a very heavy price for this act of treason."
A total of 8,777 officers have already been removed from the Turkish Interior Ministry, the vast majority of them police officers, the state-run Anadolu news agency reported.
Of those arrested are 103 generals and admirals, a third of the general-rank command of the Turkish military, according to Anadolu,
Judges, lawyers, senior aides and police are among those detained, while eight soldiers who fled to Greece are waiting to hear their fate, as no bilateral extradition agreement exists between the countries.
Dozens dead within hours
Elements of the military rolled their tanks onto the streets of Ankara and Istanbul on Friday night as Erdogan enjoyed a holiday in the resort of Marmaris.
The president, whose government is known for shutting down social media to stop protesters mobilizing, used FaceTime to call on the Turkish people, many of whom took to streets to challenge the military.
Dozens were dead within hours.
By Monday, the death toll was at 232, including 24 "coup plotters," according to Turkish Prime Minister Binali Yildirim. Officials earlier said at least 290 people had been killed and did not explain the reason the death toll had been overstated. Another 1,400 were injured.
Yildirim also warned of repercussions, saying on Twitter that "every single drop of blood shed will be accounted for in such a harsh way."
Anadolu reported that Cemil Candas, deputy mayor of the Sisli district in Istanbul, was shot in the head Monday and is in critical condition, although it was not clear who targeted him or why.
Death penalty = No EU membership
Calls to reintroduce the death penalty followed the failed coup almost immediately, sparking criticism from human rights groups as well as the European Union.
Speaking at a funeral on Sunday held for some of those killed during gunfire -- including the brother of his chief adviser, Mustafa Varank -- Erdogan said he did not rule out bringing back the death penalty for the coup's perpetrators.
As the crowd chanted "we want the death penalty," he said, "we can't ignore the people's request in a democracy -- this is your right."