JHJ Advisory Council Member Named to Houston First Board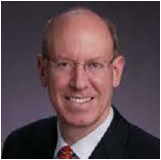 Mayor Sylvester Turner has nominated Jesse H. Jones Advisory Council member and commercial real estate professor David Mincberg to chair the Houston First Corporation Board of Directors. Mincberg, who also serves as the Chief Executive Officer for Flagship Capital Partners recently chaired Mayor Turner's transition team executive committee.
Houston First Corporation is a local government corporation that operates the City's performing arts and convention facilities. These venues include the George R. Brown Convention Center, Wortham Theater Center, Jones Hall for the Performing Arts, Miller Outdoor Theatre and the Hilton Americas-Houston Hotel.
About Texas Southern University Texas Southern University (TSU) is a comprehensive, metropolitan institution providing academic and research programs that address critical urban issues, and prepares its increasingly diverse student population to become a force for positive change in a global society. TSU offers more than 100 undergraduate and graduate programs and concentrations – bachelor's, master's, doctoral and professional degrees – organized into 10 colleges and schools on a 150-acre campus nestled in the heart of Houston's historic Third Ward. The University's enrollment has a population of 8,000 undergraduate and graduate-school academic candidates. Texas Southern has been a distinguished educational pioneer since 1927, and the University has become one of the most diverse and respected institutions in Texas. TSU has positioned itself as a proactive leader in educating underserved students and many who are the first in their family to attend college.