FACT SHEET: President Obama's Commitment to Global Development
Building on Over a Half Century of U.S. Leadership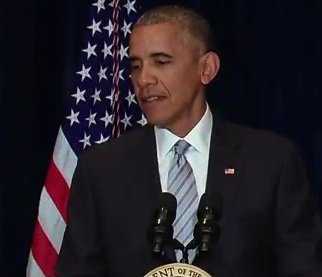 Over the past eight years, President Obama has elevated sustainable development to a core pillar of American foreign policy. On Wednesday July 20th, the President will host the White House Summit on Global Development, bringing together development leaders, public and private sector financing partners, civil society, diplomats, and entrepreneurs to mark our global progress and catalyze further development efforts.
Building on more than a half century of global leadership, including the creation of the Millennium Challenge Corporation (MCC) and the President's Emergency Plan for AIDS Relief (PEPFAR) under President George W. Bush, President Obama issued the first and a new U.S. Global Development Policy in 2010. For the first time, global development was elevated, on par with diplomacy and defense, as a core pillar of American engagement. The President's policy set forth a vision that places a premium on many of the principles and objectives endorsed by the international community last year in the 2030 Agenda for Sustainable Development: sustained and inclusive economic growth; democratic governance; game-changing innovations; leveraging new partners and multiple sources of development financing; and building sustainable systems to meet basic human needs.
The President's signature development initiatives reflect these principles and a new way of doing business. Feed the Future has generated significant reductions in poverty and malnutrition, Power Africa has set the stage for the steady flow of private sector investments in an expanding energy sector and our investments in global health have yielded reductions in maternal and child mortality, reductions in malaria incidence and lethality, and the promise of an AIDS-free generation. Across these and other efforts, and as mandated by the President's policy, our investments in development reflect increased and more strategic collaboration between and among a broad array of U.S. government departments and agencies.
Real Lives, Real Outcomes
Food security and nutrition. In response to the spike in world food prices, President Obama called for a global food security initiative at the London G20 Summit in 2009. His continued leadership led to the more than doubling of donor assistance to agricultural development, renewed investments in research, and a commitment, embraced by the United Nations, to invest in the comprehensive country plans designed by developing countries. The President's leadership and the Feed the Future initiative have placed food security high on the world's agenda, and generated significant results, including:
· In 2015, Feed the Future helped over 9 million smallholder farmers, food producers, and rural families adopt innovations and new practices to improve agricultural productivity. In turn, these farmers—many of them women—boosted their incomes by more than $800 million.
· Feed the Future has reached nearly 18 million children with vital nutrition interventions in 2015, and new data show that childhood stunting has dropped between 12 to 32 percent and poverty has decreased between 12 to 26 percent over recent years in several areas where Feed the Future works.
· Since 2013, the Administration has supported the Global Open Data for Agriculture and Nutrition (GODAN), which with over 300 partners makes agricultural and nutritionally relevant data available, accessible, and usable for unrestricted use.