'Manifesto' Surfaces That Baton Rouge Shooter Gavin Long May Have Written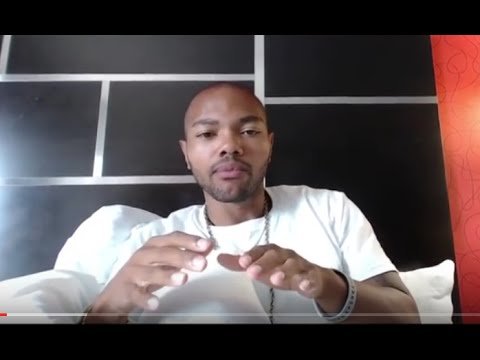 By Joshua Berlinger and Jason Hanna
CNN
(CNN) -- An Ohio-based rapper said he received an email from Gavin Long less than an hour before the gunman killed three law enforcement officers in Baton Rouge, Louisiana.
Yarima Karama said in a video posted online that the email included images of a three-page, handwritten letter. The subject line of the email was "manifesto."
Police say Long stalked Baton Rouge officers on Sunday before shooting six of them in an ambush, killing three -- Baton Rouge police Officers Montrell Jackson and Matthew Gerald and East Baton Rouge sheriff's Deputy Brad Garafola -- and wounding three others.
CNN is working to confirm the authenticity of the email with law enforcement. Louisiana State Police said it was investigating the letter and noted other writings were recovered in Baton Rouge but would not confirm whether the shooter authored them.
Karama told CNN that he received the letter at 9:04 a.m. ET.
Authorities said they first received reports of the shooting about 40 minutes later.
The so-called manifesto
Karama says in the video he did not personally know Long but that the two of them had communicated. The rapper promotes himself online and people reach out to him that way.
He would not provide CNN a copy of the letter. Karama sent one page of the letter to BuzzFeed, and he also read from the letter in his YouTube video.
The manifesto's opening is largely copied from Christopher Dorner, the former police officer who went on a shooting spree in Southern California in 2013.
Much of the document is concerned with police corruption and what the writer sees as the system's failure to prosecute bad cops.
The writer calls the shooting spree "a necessary evil that I do not wish to partake in, nor do I enjoy partaking in, but must partake in in order to create substantial change within America's police force and judicial system," according to Karama's reading.
The writer also uses a substantial portion of the letter to praise law enforcement -- the majority of which, he says, is good -- and lists the obstacles police face when trying to do the right thing and turn in corrupt cops.
Near the letter's end he salutes a handful of cops nationally known for exposing police wrongdoing -- including former Seattle police Chief Norm Stamper and Officer Billy Ray Fields.
Long claimed to suffer from PTSD, source says
Long, a 29-year-old black man from Kansas City, Missouri, told friends and relatives that he suffered from post-traumatic stress disorder, a source involved in the investigation told CNN's Chris Cuomo.
He joined the Marine Corps in 2005, worked as a data network specialist and served in Iraq before being discharged as a sergeant in 2010, according to the U.S. military.
During his five years in the Marine Corps, Long served in Iraq from June 2008 to January 2009, and also spent some time in California and Japan.
He received a handful of awards, including the Marine Corps Good Conduct Medal.