Meet David Robinson Robinson, Wide Receiver Coach and Trainer for NFL Elite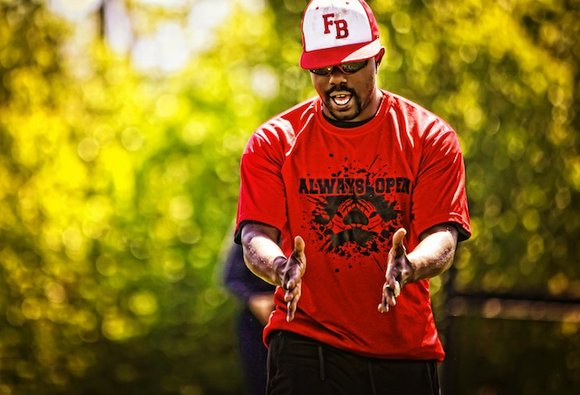 Tell Houston Style Magazine about yourself. What has been your greatest inspiration coaching and training premiere NFL athletes?
I am David Robinson: an expert Wide Receiver Coach and Trainer. I played WR at the University of Oklahoma from 2002-2006 and I have been training and coaching WRs since 2008. I am known specifically for being multidimensional in training players to be phenomenal at catching and route techniques.

What inspires me is giving these guys extra tools to work on their craft by perfecting their game in order for them each to have a long-lasting career on-and-off the field. During my career, I've trained guys like Jordan Reed of the Washington Redskins, Adrian Peterson of the Minnesota Vikings, Emmanuel Sanders of the Denver Broncos, Rueben Randle of the Philadelphia Eagles, Ryan Grant of the Washington Redskins, Keith Mumphrey of the Houston Texans. I've recently also had the pleasure of having three first round picks in this years 2016 NFL Draft: Corey Coleman, Josh Doctson, and Laquon Treadwell.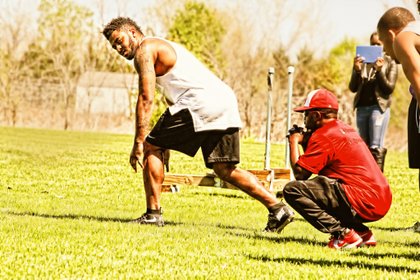 What, in your opinion, has been one of the most challenging moments that you've experienced developing collegiate and professional athletes?
The most challenging thing as a coach is getting the message across to each player so they can understand what you are teaching them, and why you are teaching a certain technique. Each individual is different, so I have to find a way to get through to each player effectively to get the best out of them autonomously.
What is the recipe for premiere talent today's successful WR.
The recipe is simply mastering your craft! You must spend countless hours sinking your hips, pumping your arms, catching footballs, and watching film. The WR position in itself is comparable to how the entire game of basketball works- it is a year-round mental and physical perfecting of your skills to maintain optimum performance.
Do you feel that the WR position is one of the most if not the most intellectual position on the playing field?
I feel the WR position is the most intellectual position on the field after the QB. As a WR you must be smart and know how to read defenses, as well as having awareness of where you are at all times on the football field.
Since most of the professional athletes on the grid iron are African American, do you believe they are championed enough in the mainstream? If so, in what regard? No, I do not believe they are championed enough in the mainstream in an all-encompassing manner. I do believe they are championed in mainstream on athletic performance, but I feel they can be utilized more publicly on what they do for their community, for charities, and just in general with how they help others in need. A lot of the positive influences the African American player has off the field lacks visibility, yet there is so much positivity to be highlighted.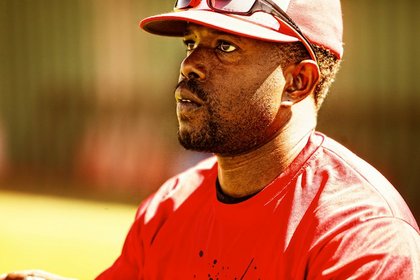 As a man with a strong character, how do you see your own impact within your community? Please mention what other goals you aim to accomplish while moving forward with your career.
I love helping and impacting the youth around me by bringing them around my college and Pro WRs so they can be mentored and inspired by those already modeling and achieving success the right way. Hence, I have a Big Brothers Program where I have the older WRs mentor my young WRs in school on their grades, character, discipline, and making right decisions. I eventually want to spread my knowledge across the country similar to George Whitfield: QB expert. What's next for David Robinson?
The only thing next for me is to continue to get my guys drafted into the NFL and live their dreams. Eventually I want to have players who used to train with me be trainers and coaches under for the next up-and-coming generation.

Keep up with David Robinson on Instagram: @d.robalwaysopen Twitter:@drobsports1 and Facebook: David Robinson