Houston Area Urban League 48TH Annual Equal Opportunity Day Gala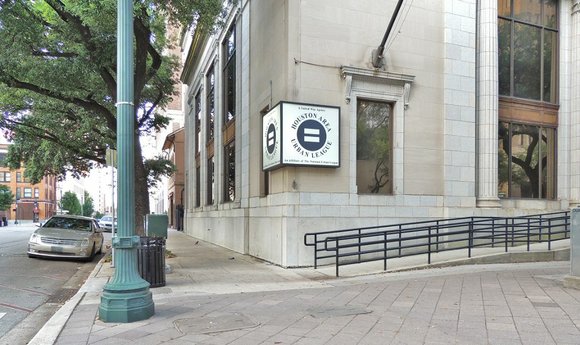 The Houston Area Urban League (HAUL) will celebrate 48 years of providing services to the Greater Houston community on Saturday, June 18th, 2016 with its Equal Opportunity Day Gala featuring a dinner, Honoree recognition and entertainment. The event will be held in the Ballroom of the Americas at the Hilton Americas Hotel, beginning at 6 p.m. with a reception, followed by the program and dinner at 7:00 pm. This year's featured entertainment will be Comedian Marcus D. Wiley.
The Gala is a key fundraiser benefiting HAUL's ongoing programs that serve the Houston community in areas such as workforce and economic development, housing and community service, education, and workforce training. In 2015, HAUL served over 10,000 Houstonians.
This year we are honored to have serving as our Honorary Chair, Mr. Gerald D. Hines, Founder & Chairman, Hines and Co-founder of the Houston Area Urban League. Serving as gala chairs are Peter and Joanne Linden.
Our outstanding Honorees are: Mr. John Nau – Marguerite Ross Barnett Leadership Award, Dr. Kase Lawal – Gerald Hines Corporate Award, Mr. Gerald D. Hines – Whitney M. Young Humanitarian Award, Mr. Willie Iles – Heritage Award and Mr. Will Norwood – Empowerment Award.
"Our purpose for this event is to honor deserving representatives of the greater Houston community — those who help the Urban League fulfill its mission and the community through their humanitarianism, corporate charity, monetary donations and local philanthropy," said Judson Robinson III, HAUL's President and CEO. "In our 48th year of operation, our aim is to continue to provide a holistic approach to people challenged in the areas of housing, jobs, economic development, and education," Robinson said. "With the general support of Houstonians, we will continue to be successful in these endeavors."
For information regarding the Gala please contact HAUL's Director of Fund Development, Elmer Rogers, at (713) 393-8765. Members of the media covering the gala are invited to check in at the media table near reception.
ABOUT THE HOUSTON AREA URBAN LEAGUE
The Houston Area Urban League, founded in 1968, is a United Way agency affiliated with the National Urban League. Its mission is to help African Americans and other minorities to secure economic self-reliance, parity and civil rights.