Mellon Foundation Awards $100,000 to Tuskegee University for President's Initiatives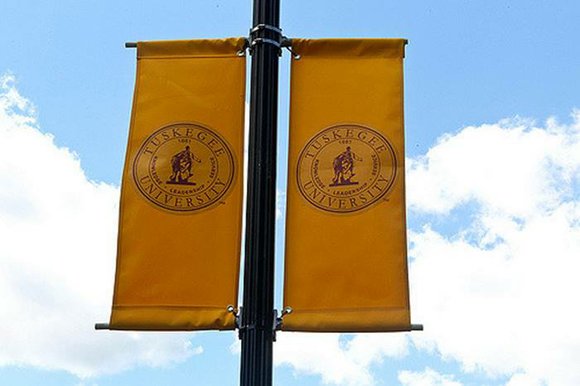 TUSKEGEE, Ala. (May 27, 2016) – The Andrew W. Mellon Foundation has recently made another investment in supporting Tuskegee University's leadership and vision. The nonprofit organization has granted $100,000 to fund presidential initiatives. Dr. Brian L. Johnson, Tuskegee University president, intends to use the grant to support a wide range of academic initiatives that are consistent with the aims of the Mellon Foundation.
"I am very grateful for The Andrew W. Mellon Foundation's continuous support of Tuskegee University's present direction. With a recently adopted strategic plan 2015-2020, this generosity will further increase the university's capacity to make Tuskegee University a 21st century higher education institution of first choice for students within a variety of disciplines," Johnson said.
The vision for transforming the institution and obtaining an increased enrollment includes the implementation of several university-wide initiatives, many of which involve building a culture integrated with an emphasis on the arts and humanities. The three-year award is the second recent grant received from Mellon. In 2015, $500,000 was given to the university to help the implementation of the new Bachelor of Arts degree program, which includes majors in music and visual arts.
About Tuskegee University
Founded in 1881 by Booker T. Washington, Tuskegee University is home to approximately 3,000 students from the U.S. and 30 foreign countries. The academic programs are organized into seven colleges and schools: 1.) Andrew F. Brimmer College of Business and Information Science, 2.) College of Agriculture, Environment and Nutrition Sciences, 3.) College of Arts and Sciences, 4.) College of Engineering, 5.) College of Veterinary Medicine, Nursing and Allied Health, 6.) Robert R. Taylor School of Architecture and Construction Science, and 7.) School of Education.
Tuskegee University is accredited with the Southern Association of Colleges and Schools Commission on Colleges to award baccalaureate, master's, doctorate, and professional degrees. The following programs are accredited by national agencies: architecture, business, education, engineering, clinical laboratory sciences, nursing, occupational therapy, social work, and veterinary medicine.
To learn more about Tuskegee University, go to: www.tuskegee.edu.