Council Member Larry Green Announces the Removal of Bees from a Residential Home within District K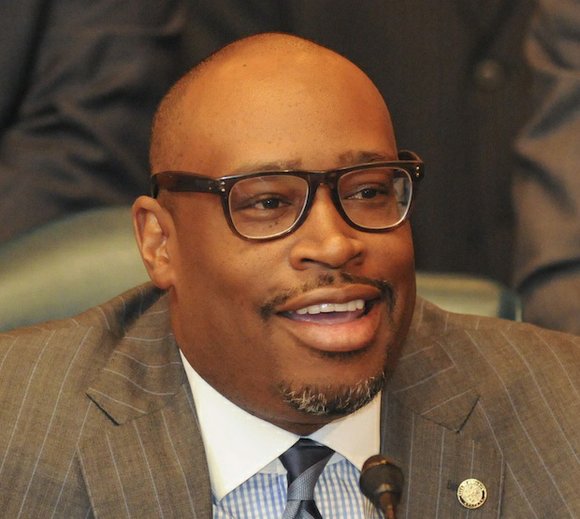 Houston TX -- Houston City Council Member Larry V. Green, representing Council District K, in partnership with the American Honey Bee Protection Agency (AHBPA), is poised to remove a large bee hive from within a single family residential home on Tuesday, June 7, 2016. The property scheduled for bee removal is located at 16315 Tiburon Way, 77053 within the Briar Villa South neighborhood at 10:00 a.m.
Promoting public safety and enhancing the quality of life for residents are top priorities for Council Member Green. One way to accomplish this is by eliminating hazardous areas within District K neighborhoods.
Council Member Green states, "I'm thrilled the District K council office was able to identify resources and partner with AHBPA for the removal of these bees. Over the years, these bees have detrimentally plagued this area. Our office continually works with District K neighborhoods to identify resources in the community to solve the myriad of complex problems that arise in our District and in this instance it just so happens to involve bees." As the summer season approaches, so is the stream of bees in strong and steady numbers. Honey bees pollinate more than 100 types of crops in the United States. The AHBPA is dedicated to saving and protecting the future of our nation's bee population. Without the honey bee, the state of Texas could lose billions of dollars in agricultural production, not to mention the ecological detriment of losing a keystone species. "Our mission is to protect the feral honey bee from extinction through education, relocation, and legislation," states Walter Schumacher, CEO of the AHBPA, a 501(c)(3) that performs bee rescues in the Dallas-Fort Worth, Austin, San Antonio and Houston metropolitan areas.
Schumacher recently helped pass a resolution within the Texas Legislature that was signed on June 11, 2015 by Governor Greg Abbott, which makes the honey bee the official state pollinator of Texas.
Larry V. Green was inaugurated for his final 3rd term in Houston City Council in January 2016. Council Member Green chairs City Council's Transportation, Technology, and Infrastructure Committee as well as serves on a variety of other Committees such as the Budget and Fiscal Affair, Quality of Life, Housing, Sustainable Growth, & Development, and Ethics, Elections, & Council Governance Committees. Green earned a Bachelor of Arts degree from the University of Houston, as well as a law degree from Texas Southern University's Thurgood Marshall School of Law. He is licensed to practice law in the State of Texas.