Judge Dismisses Claims that Bell and Gary Mismanaged Resources and Improperly Conducted Presidential Searches
Past President of the Shaw University Alumni Association, Emily Perry along with Carol Holloway and Eugene Myrick Could Face Sanctions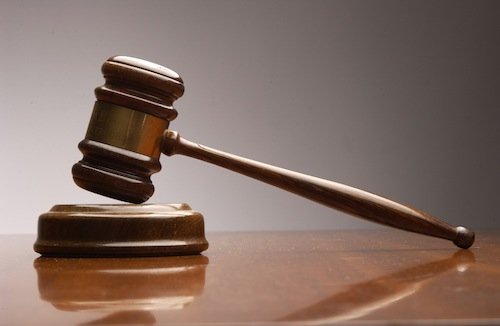 Raleigh, North Carolina - In what can only be described as a major victory for trial attorney Willie Gary, former Shaw University Board Chairman and Joseph Bell, current Shaw University Board Chairman, Judge James C. Denver III, Chief United States District Judge, recently dismissed the lawsuit alleging that Gary and Bell mismanaged university resources and improperly conducted presidential searches. Judge Denver granted the motion to dismiss the lawsuit for failure to state a claim and further ordered Plaintiffs' counsel to show cause why the court should not impose sanctions. The Court also ruled Defendants may file a motion for costs pursuant to the local and federal rules.
The ruling was handed down after a breach of contract lawsuit that was filed in 2015 against Gary and Bell by a group referring to themselves as Shaw Alumni and Friends, Inc. Shaw Alumni and Friends, Inc. consists of Eugene Myrick, Carol Holloway and Emily Perry, past president of the Shaw University Alumni Association.
"The ruling handed down by Judge Denver sends an important message to Shaw Alumni and Friends, Inc.," commented Willie Gary. "Over the last forty plus years, Chairman Bell and I have spent countless hours and dollars in an effort to support and advance our beloved alma mater, Shaw University. Shaw gave us a chance when no other schools would, and to suggest that our conduct was inappropriate and illegal is flat-out wrong. The both of us have served and dedicated our time, talent and resources for the betterment of Shaw University and no one can take that away, nor minimize our efforts. It is our intent to file for sanctions from the Defendants, in the amount of $500,000.00," Gary continued.
Attorney Willie E. Gary is no stranger to seeking justice. Mr. Gary and his legal team are known for taking on some of the nation's most powerful corporate giants. In 2014, a jury awarded Gary and his legal team an unprecedented $23.6 billion verdict against RJ Reynolds Tobacco Company. In 1995, a jury awarded Gary and his legal team a record-breaking, half-billion dollars against one of the world's largest funeral chains, The Loewen Group. In addition, Gary is noted for winning a $240 million jury verdict in Orange County against the Walt Disney Corporation for his clients who alleged that Disney stole their idea for a sports theme park. In 2001, a jury awarded Gary a $139.6 million verdict for the Maris Distributing Company against Anheuser Busch.