White House to Recognize "Champions of Change" for Making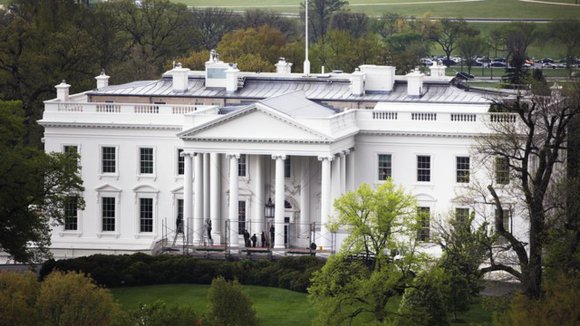 WASHINGTON, D.C. – On Friday, June 17, the White House will recognize ten individuals from across the country as "White House Champions of Change for Making."
These individuals were selected by the White House for their personal passion and tireless efforts to make advances in technology and platforms, educational opportunities, or spaces that empower even more Americans to become tinkerers, inventors, and entrepreneurs.
This celebration comes on the anniversary of the first-ever White House Maker Faire in June 2014 where President Obama launched the Nation of Makers initiative, an all-hands-on-deck call to make sure more students, entrepreneurs, and Americans of all backgrounds have access to a new class of technologies—such as 3D printers, laser cutters, and desktop machine tools—that are enabling more Americans to design, build, and manufacture just about anything. Last year, the President expanded the work and asked "all Americans to help unlock the potential of our Nation and ensure these opportunities reach all our young people, regardless of who they are or where they come from."
The Champions of Change program was created as an opportunity for the White House to feature individuals doing extraordinary things to empower and inspire members of their communities. The event will feature remarks by U.S. Chief Technology Officer Megan Smith and Thomas Kalil, Deputy Director of the White House Office of Science and Technology Policy.
It will be live streamed on the White House website at www.whitehouse.gov/live/ on Friday, June 17, at 1:00 PM ET. Follow the conversation at #WHChamps and #NationOfMakers.
Gregg Behr – Pittsburgh, Pennsylvania
In his ten years as executive director of the Grable Foundation, Gregg Behr has not only led the Grable Foundation's portfolio of community investments but has also worked tirelessly to build a collaborative funding environment called the Remake Learning Council. This network has grown from the original conversation over a pancake breakfast to now include more than 250 schools, museums, libraries, and others organizations working cooperatively to re-imagining early childhood education, teaching and learning in public schools, and out-of-school time supports. In 2016, Gregg was instrumental in organizing a regional effort called Remake Learning Days to collected more than 150 commitments that will help accelerate hands-on, personalized learning and which included $25 million+ in investments from philanthropies, businesses, and governments to support 21st century learning across southwest Pennsylvania and West Virginia. Gregg has been recognized across the country for his work to support the maker movement, including receiving the Tribeca Disruptive Innovation Award behalf of Pittsburgh's Remake Learning Network and the being named America's Top 30 Technologists, Transformers, and Trailblazers by the Center for Digital Education in 2015.
Umberto Crenca – Providence, Rhode Island
At the heart of the nationally-known makerspace AS220 is co-founder and artistic director Umberto Crenca. In the 31 years since Umberto set out to co-create an incubator of maker culture and a lab for integrating STEM and the arts, AS220 has grown from a single rented room above the Providence Performing Arts Center to now include three buildings totaling 95,000 square feet. Umberto has focused his work on building a collaborative community committed to supporting exchange of knowledge between innovative makers and creative thinkers. He was recently awarded honorary doctorate degrees from Brown University and Roger Williams University for his commitment to community development, his work to help revitalize downtown Providence, and his success at creating opportunity for artists and makers.