Father's Day Getaways Recommended by Travel Leaders
Because every dad could use a vacation any time of the year, Travel Leaders experts suggest giving a gift of travel that will allow Dad to enjoy his ideal retreat.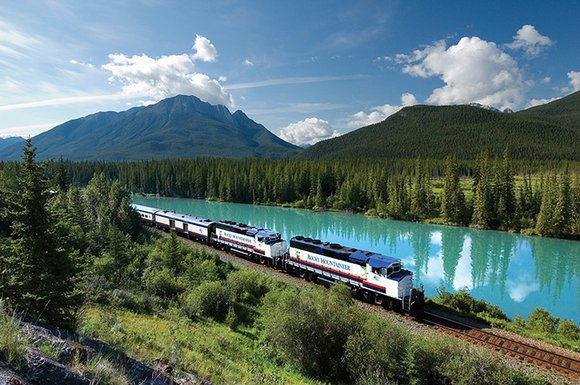 Plymouth, MN (June 14, 2016) — Studies have shown that it's harder to come up with unique gift ideas for fathers than it is for mothers. However, because few experiences result in the kind of lasting, cherished memories that travel provides, the experts at Travel Leaders Associates – America's top retail travel agency brand – suggest family can show Dad how much they care by giving him the gift of travel. A travel voucher is the type of gift that the recipient can customize into the ideal getaway. Just in time for Father's Day, here are tips from Travel Leaders travel agents on where Dad can go, with or without family, that a loved one can suggest when presenting him with the gift of travel.
Canadian Rockies – "If I were to give my own dad the gift of travel for Father's Day, it would be on a Rocky Mountaineer 'adventure' trip through the Canadian Rockies – on the 'First Passage to the West' trip to be exact," said Darla Orchard of Travel Leaders in River Falls, Wisconsin. "He would get to experience an airplane, a train and a car. All things he likes!" The trip, which appeals to both men and women of all ages, can originate in either Alberta or British Columbia, and can include such stops as Banff, Lake Louise, Jasper, Kamloops and Vancouver – with the route from Banff to Vancouver was the route that unified Canada from east to west.
"Rocky Mountaineer's spacious trains include a glassed domed rail car with huge windows and delicious, hot meal options and free drinks, including wine, beer, and sodas and gourmet snacks," added Orchard. "Since the train stops every evening so you don't miss any of the breathtaking scenery, accommodations are included each night at popular hotels along the way. The scenery would include Lake Louise, Emerald Lake, the Canadian Rockies and even the Athabasca Glacier, where dad could take an Ice Explorer onto the glacier."
Cabo San Lucas, Mexico – Beth Baran of Travel Leaders in Mason, Ohio, recommends a deep sea fishing and golfing trip to Cabo San Lucas. "The atmosphere is very relaxing, with scenic features including mountains sweeping down to the sea through dramatic rock formations. This area is very friendly to U.S. travelers and it is very easy to get around. Have your Travel Leaders agent arrange for a rental car so your dad could stay in the corridor and still travel to San Jose del Cabo or Cabo San Lucas whenever he wanted. It is much less expensive than relying on taxis," Baran explained.
Reykjavik, Iceland – For the dad who prefers more active and adventure travel, Nora Blum of Travel Leaders in Maple Grove, Minnesota, recommends trekking the glaciers or going volcano hiking in Iceland. "Whether it's a glacier walk two-hours outside of town, or kayaking through a peaceful lagoon, it's a great way to explore nature," stated Blum. "Exploring lava caves is a nice way to cap off the adventure. Also, depending upon the time of the year, one can catch the amazing lights of Aurora Borealis."