Teen Sensation Veronica Powers Announces Release of Debut Music Video "You've Got Something"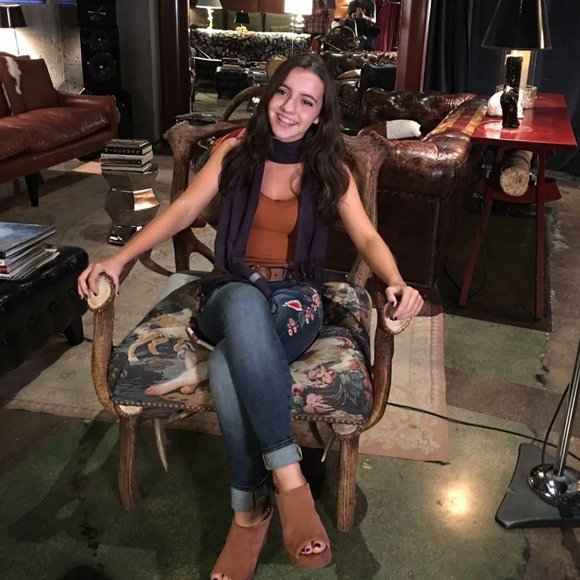 LOS ANGELES, June 14, 2016 /PRNewswire/ -- Fourteen-year old pop artist and actress VERONICA POWERS is excited to announce the release of her new single and music video "YOU'VE GOT SOMETHING ", directed by indie filmmaker William Von Tagen. It's a fun, energetic summer track.

VERONICA is currently collaborating in the studio with songwriters/producers for her full-length debut EP, including heavy hitters such as Francci Richards (Keyshia Cole, Patti LaBelle, JoJo, Fergie) and renowned vocal coach and talent consultant CeCe Sammy (UK's Pop Idol, Leona Lewis, The Voice UK, America's Got Talent).
Child actress VERONICA POWERS began her career at the age of 7, and already has numerous TV, film, and commercial credits including, voicing "Maggie" on the hit TV show "The Simpsons" and a principal role in the upcoming family feature film, "Emma's Chance" (2016) to be released this summer by Sony Pictures Home Entertainment.
VERONICA inherited her talent and love of music from her father, a classically trained musician, composer and sound designer as well as her maternal grandmother - Emmy award winner, Jeanne Gray McDonald, (a.k.a "Jean Lacy") actress, singer and female pioneer in early Radio & TV hosting. Since 1953, the "Genii Award" named in her grandmother's honor, is presented annually, acknowledging outstanding women in media and entertainment. Previous red carpet winners include Betty White, Whoopi Goldberg, Ellen DeGeneres, Julie Andrews and Lucille Ball.
Giving back is important to VERONICA who has performed and hosted live charity events including World Games Special Olympics, ACIS LA Marathon, Mending Kids International, The Children's Hospital, LA Zoo Lights, LA Mission Block Party, US Coast Guard, America's Children's Holiday Parade and more.
VERONICA just returned from London where she took part in the historic 150th anniversary celebrations of the UK's biggest children's charity, Barnardo's. The future looks bright for this talented young performer.
For more information on VERONICA POWERS, visit www.veronicapowers.com
Like & Follow her on Facebook, Twitter, Instagram, YouTube, SoundCloud @officialvpowers