Theatre Under The Stars Announces 2016-17 Main Stage Season
2016/17 Season Sponsored by Children's Memorial Hermann Hospital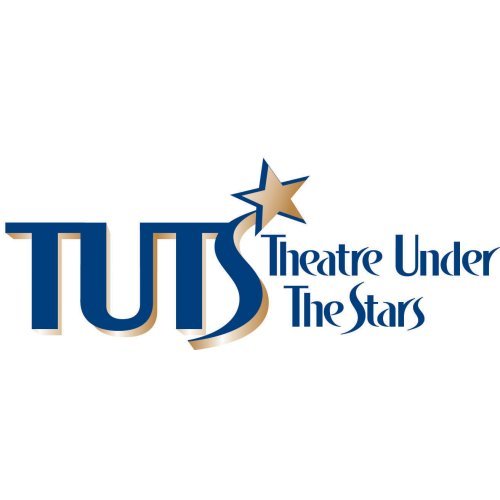 June 14, 2016 (HOUSTON) – Theatre Under The Stars (TUTS) announced a new line up for its 2016-17 Season today.
Part of Theatre Under The Stars' ongoing mission is to constantly listen to audiences and learn more about their desires in an effort to provide better entertainment and educational experiences for our community and customers. Our goal is to deliver more of what audiences want and serve a broader cross-section of the Greater Houston community with our education and engagement programs.
TUTS is proud to call the Hobby Center for Performing Arts our home, and recognize our unique position as the only company in Houston that both presents National Tours of Broadway productions, and also self-producing Regional renditions of beloved musicals.
While most people are familiar with the TUTS Main Stage productions, it is our hope to increase awareness of the organization's deeper roots in community engagement and educational offerings. From our Musicals for Young Audiences program and the Humphreys School of Musical Theatre, to our professional performances we provide high quality theatrical experiences for people of all ages and backgrounds. TUTS is also proud to cultivate a greater appreciation for excellence in musical theatre, and foster the emerging generations of audiences and performers alike.
In celebrating the rich history of Theatre Under The Stars and looking toward our upcoming 50th anniversary in 2018, we look back on who we've been, but more importantly we're looking ahead to who we want to be -- a relevant and vital contributor to the arts and cultural scene in Houston and beyond.
Perhaps most influential in this transition has been the addition of Sheldon Epps as our new Artistic Advisor.
Based on his advice and guidance, TUTS now promises to provide "more theatre for more people" by offering a greater variety of world-class musical theatre titles. It is important to seize the opportunity in this period of evolution to grow and expand. In an effort to reflect the growing landscape of the Houston community, TUTS will now present a more broadly diverse lineup of material. We believe it is crucial to show a full spectrum of theatrical experiences that engage, inspire, and entertain at the highest level of musical theatre artistry.
"One of my first desires when I arrived to work with TUTS was to examine the programming for the 16-17 Season. While there was much to admire, I also felt that there were areas where the choices could be bettered to create a more dynamic, vibrant and diverse season - one that reflected the stated noble initiatives and aims of the company. I am pleased to say that the new choices we have made fully accomplish that goal. I believe that this revised season will bring a greater breadth of theatricality to our audiences. It will also offer the work of some of the true masters of the musical theatre field from the august Stephen Sondheim to the currently justly celebrated Lin-Manuel Miranda, creator of Hamilton, which is perhaps the greatest theatrical juggernaut of our time. Further, this season fully addresses the desire at TUTS to reflect the richness and diversity of the Houston community, and indeed of our country. All in all a combination of elements which I believe will create a "better than ever" season for TUTS which will be justly supported and celebrated," said Epps.