News from District G - June 2016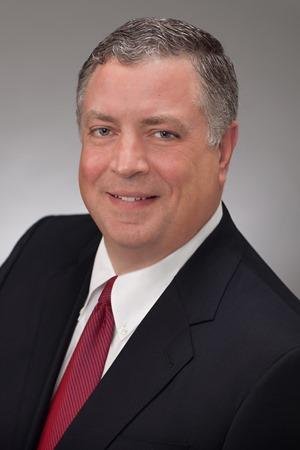 To our friends and neighbors in District G:
Dear Friends:
Greetings! Welcome to the June edition of News from District G. I'd like to take this opportunity to let you know about a couple of important issues I will be tackling this summer.
During my first six months, I've noticed several inconsistencies surrounding the city's procurement processes. I don't think the city shops around enough to get the best price on the market for the items it purchases. I also worry about the number of emergency purchase and sole source contracts City Council is asked to approve. The attention I have given these matters at the council table has prompted Mayor Turner to ask me to participate in a full review of the city's procurement policies, procedures, and practices. I will be working with city finance officials to develop and validate ideas for improvement and reform. When this work is complete, a set of recommendations aimed at saving taxpayer dollars will be presented to the mayor.
I also continue to examine the district's infrastructure needs and constantly look for ways to improve the roads and drainage systems. Flooding has been a major issue in recent months and one of my top priorities is keeping water out of your homes. I'm working with public works officials and newly appointed flood czar Steve Costello to implement drainage solutions in several problem areas in the district.
Finally, the key word in my council office is service. My staff and I seek to provide excellent and responsive constituent service and we are eager to be your advocates at City Hall. There is no problem too small and we are here to help you navigate the sometimes burdensome bureaucracy, so please give us a call when you need assistance at the city.
I want to keep you informed of important events via Facebook and Twitter. Please follow me on Twitter and like me on Facebook to keep up with the latest.
Twitter: https://twitter.com/travisdistrictg
Facebook: https://www.facebook.com/Greg-Travis-1625124334370431/?fref=ts
Have a great summer!
Sincerely,
Greg Travis
Candlelight Vigil Planned for This Evening
A candlelight vigil in honor of the Orlando shooting victims will be held this evening by the City of Houston.
What:
A community-wide candlelight vigil in honor of the 49 lives lost in the Orlando massacre.
Mayor Sylvester Turner will be joined by representatives from faith-based organizations, elected officials and others.
When:
7:30 p.m., TONIGHT, June 15, 2016
Where:
Houston City Hall (reflecting pool side), 901 Bagby, Houston, TX 77002
Deadline Approaches for Federal Disaster Assistance Relating to Tax Day Floods
The Federal Emergency Management Agency (FEMA) announced that federal disaster assistance has been made available to the state of Texas to supplement state and local recovery efforts in the area affected by severe storms and flooding during the period of April 17-24, 2016.
The President's action in declaring this a federal disaster makes federal funding available to affected individuals in Fayette, Grimes, Harris, and Parker counties. Assistance can include grants for temporary housing and home repairs, low-cost loans to cover uninsured property losses, and other programs to help individuals and business owners recover from the effects of the disaster.