Klyde Warren Park To Host Signature Fundraiser Park & Palate in October
Featuring Over 30 Texas Chefs and Wineries in the Heart of Downtown Dallas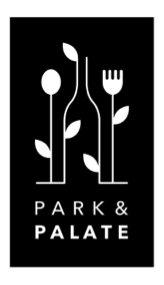 DALLAS, TX (June 16, 2016) – Klyde Warren Park will hold its signature fundraiser, Park & Palate, on October 21 and 22. A celebration of the region's most popular chefs, wineries, breweries and spirits, the event will showcase the best of the Texas culinary scene.
"As the unifying link between downtown and uptown Dallas, Klyde Warren Park is always a center of activity and we're excited to bring some of Texas's culinary superstars in on the fun," said Tara Green, President of Klyde Warren Park. "Proceeds from this event will help us continue to keep the park pristine, safe, and active."
The weekend will kick off on Friday, October 21, with Down to the Roots, an exclusive fundraising event for sponsors and donors, showcasing Texas's culinary talents and wines from around the world. Down to the Roots will feature a well-known headlining artist and Dean Fearing of Fearing's Restaurant in Dallas and his all-chef band, The Barbwires.
Two chefs from each major city in the state will come together to highlight the biggest and best of Texas cuisine. Set in the oasis of Klyde Warren Park, the evening event will feature: Dean Fearing, Jason Dady of the Jason Dady Restaurant Group in San Antonio, and Tyson Cole of uchi and uchiko. Other chefs in the Down to the Roots line-up include: Molly McCook of Ellerbe Foods, Michael Thompson of Michael's, Michael Fojtasek of Olamaie, Bruce Auden, Sharon Hage, Robert Del Grande, and Hugo Ortega.
The chairs for this year's event are Carolyn and Rob Walters along with Lyn and John Muse. Their tremendous efforts have produced a near sell out of the VIP dinner on Friday night. With 90 percent of underwriting packages presold, a limited number of Down to the Roots packages remain open to sponsors and donors and are available through Klyde Warren Park.
"We're thrilled to partner with Klyde Warren Park to host this exciting culinary experience with world-class wines and ultimately give back by supporting the park's efforts to provide free programming year-round," said Leon Cikota, Vice President of Fine Wine Texas at Republic National Distributing Company.
"Park & Palate brings the Central Market experience to life at Klyde Warren Park," said Stephen Butt, Senior Vice President, H-E-B, Central Market Division. "This event combines the finest foods, wines, and music with a fantastic outdoor setting in support of the park; a true community treasure."
Park & Palate will culminate in a Texas-sized Grand Taste on Saturday, October 22 with more than 30 chefs and 30 wineries, along with featured tastings of spirits, craft cocktails, and beers. A limited number of early bird tickets for the Park & Palate Grand Taste are available now for $60. General admission and VIP tickets will be available for purchase on August 1.
The event is supported by title sponsors Central Market, a division of H-E-B, and Republic National Distributing Corporation, along with additional sponsors, CBRE, Boardwalk Auto Group, Lucchese Bootmaker, and J.P. Morgan Chase. For sponsorship and underwriting opportunities visit ParkAndPalate.org.
ABOUT KLYDE WARREN PARK
Klyde Warren Park is a 5.2-acre deck park, bridging uptown Dallas to downtown Dallas. The park is privately-funded and operated by the Woodall Rodgers Park Foundation to connect the community and enrich lives through free active programming and educational opportunities in a pristine and safe, centrally-located, entertainment-rich greenspace where everyone is welcome. Corporate partnerships and donations ensure that this mission will continue today and into the future.