New Island Records/Lokal Legend Artist SHIRAZEE Debut Single "Different" Out Now!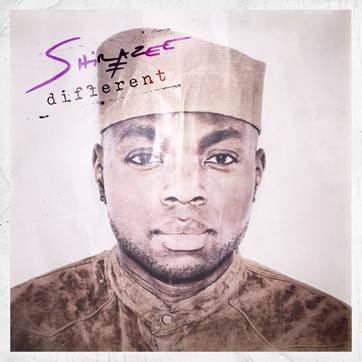 With a few years in the industry under his belt, Shirazee built an impressive catalog as a songwriter, penning songs for the likes of Astrid S, Ty Dolla $ign, Kiesza, and so many more. In late 2014, a palpable and powerful restlessness started stirring inside of him.
"I had this amazing year, but everything wasn't what it was cracked up to be," he admits. "I looked around, and I felt like I was hearing the same thing in music over and over again. I was frustrated, wondering if our generation wouldn't be remembered for real music. The vibe is so important to protect. I wanted to push the envelope. I wanted to make sure I had my own voice. I wanted to take people on a journey."
He begins that journey with his debut single "Different," making good on this personal promise and introducing a singular style. Musically, the instrumentation whisks from warm intonation and a dreamy tribal harmony into a lithe acoustic guitar strum and finally his unshakable plea—"Show me something different."
"Once 'Different' was born, the spark to follow his true artistic path was instantly re-ignited," he goes on. "I couldn't give it to another artist; it was mine. Everybody wants something different. It's the song that put me on this path."
"Different," he says, is about the wild upbringing that sets him apart from the crowd—Born in Benin, Shirazee went to Ghana for schooling which is where he discovered his passion for hip-hop. He then moved to the UK for college, bouncing between Paris and South Africa before he took the little money he had to chase his dream all the way to Atlanta, then to NYC. At the point of homelessness, a kind landlord let him live rent free until he got a job… then got a publishing deal a week later.
Wanting to be "a voice for the people," Shirazee wants "everyone to connect with my music. There's always a central message. For now, it's that at some point of our lives, we all want something to change. This message will evolve, but I promise you're going to feel it either way. I didn't realize it while I was grinding. Nobody told me—the fact that I'm different was my power all along. It's the coolest thing of all, and I'm going to use it."
Connect with Shirazee