AgriLife Extension Entomologists Provide Advice for Women Regarding Zika Virus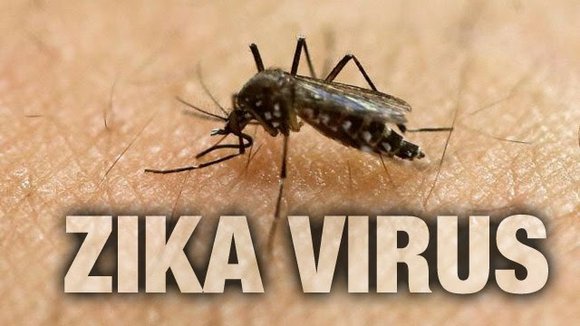 Swiger said women should be particularly aware that even if their male partner has not experienced any Zika symptoms, he could still be carrying the virus. A person can be considered viremic up to one week, meaning the virus can be picked up by a mosquito in the blood at feeding.
"At this time there is no evidence women can pass the Zika virus to men, only the reverse," she noted.
Merchant said another means of contracting the Zika virus is through local transmission.
"Local transmission occurs when a traveler to a country where Zika is common contracts the virus and returns to the U.S. with it," he explained. "If that person is then bitten by a mosquito within a week of getting ill, the mosquito may bite another person and pass the disease along to him or her."
Currently, local transmission is not occurring in the U.S. and therefore not a concern at this time, but mosquitoes are being monitored by health departments for any changes. In their fact sheet, the entomologists also offer advice for reducing the risk of being infected with Zika or other mosquito-borne diseases.
First, take steps to make your home environment less likely to breed mosquitoes, they said. Second, reduce the risk of mosquito bites by dressing appropriately and wearing mosquito repellent while outdoors.
"The mosquitoes that carry Zika breed in small water- and debris-filled containers like bottles and cans, buckets and wheelbarrows, tarps, gutters, birdbaths, flower pot dishes and tires," Merchant said.
The entomologists suggested draining or treating standing water, cleaning leaves from gutters, dumping bird baths, flower pots and other containers, and removing buckets, toys and other items that can trap water and placing them in a garage or other covered area. They also suggested anyone staying outdoors for extended periods wear long sleeves, long pants and light-colored, loose-fitting clothing and wear an effective repellent.
For information on repellents, go to http://www.epa.gov/insect-repellents/find-insectrepellent-right-you.
"Anyone traveling to and from areas where the Zika virus is present should take special precautions to avoid getting the virus or spreading it to others," Swiger said. "In addition to being careful to avoid Zika when traveling, it's important to avoid passing it on when you return home. To minimize this risk, returning travelers should wear repellent for at least a week to avoid the possibility of introducing the virus to local mosquito populations."