Sonia Sotomayor Channels Liberal Voice on Supreme Court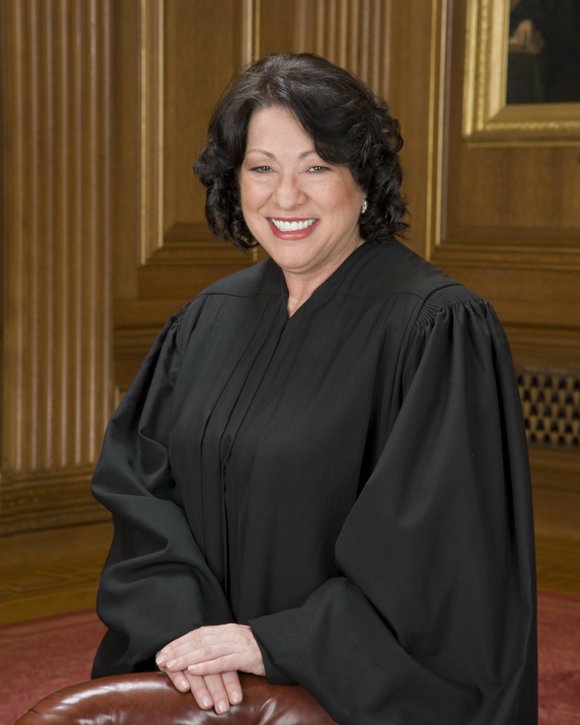 By Ariane de Vogue
CNN Supreme Court Reporter
(CNN) -- On the losing end of a 5-3 decision regarding police searches without a warrant, Sonia Sotomayor last week unleashed a withering dissent. With direct references to Ferguson, Missouri, and a reading list of black authors including Ta-Nehisi Coates and W.E.B Du Bois, Sotomayor took the majority to task for ignoring the realities on the ground.
"This case allows the police to stop you on the street, demand your identification, and check it for outstanding traffic warrants -- even if you are doing nothing wrong," she told her audience. And then she took things a step further, rejecting the majority's contention that the stop at hand could be considered an isolated instance.
"We must not pretend that the countless people who are routinely targeted by police are 'isolated," she said. "They are the canaries in the coal mine whose deaths, civil and literal, warn us that no one can breathe in this atmosphere."
To some, she has become the liberals' answer to the late Justice Antonin Scalia, asking tough questions of lawyers and delivering fierce opinions with -- at times -- searing language.
"Like Justice Scalia, Jutice Sotomayor has the ability to take on her colleagues on the court when she thinks they are wrong, while at the same time speaking to the public at large in colorful, evocative, often fiery language," said Elizabeth Wydra, president of the progressive Constitutional Accountability Center.
Sotomayor, who completed her seventh term on the bench Monday, is known for her personal journey from the housing projects to the highest court in the land, but her dissent reflects something else she brings to the table: Her years working in the trenches as an assistant district attorney and trial judge, experiences that shaped her view on the law.
Last term, according to the Supreme Court observer Scotusblog, she agreed with Scalia only 45% of the time -- they were ideological opposites. But they shared a trademark of sorts -- a broad appeal off the bench. Scalia became a hero to conservatives after 30 years on the high court for reviving and defending the judicial philosophy of "originalism" which stresses that the Constitution should be interpreted as it was written.
Sotomayor has emerged as a hero to an audience emboldened by her life story and the direct language of her opinions that sometimes focus on those she feels might be underrepresented.
She agreed with her liberal colleagues more than 80% of the time last term. She is on a similar course this term, but has written alone at times, with a more personal style than Justices Ruth Bader Ginsburg, Elena Kagan and Stephen Breyer.
She also is not shy to speak candidly in public.
In a stunning moment of candor in 2015, she admitted that she feels at times like an outsider on the bench.
"Do you feel like you belong?" she was asked at a 2015 talk at the University of Notre Dame.
Her simple answer: "No."