How Rubio was 'caught off guard' by Trump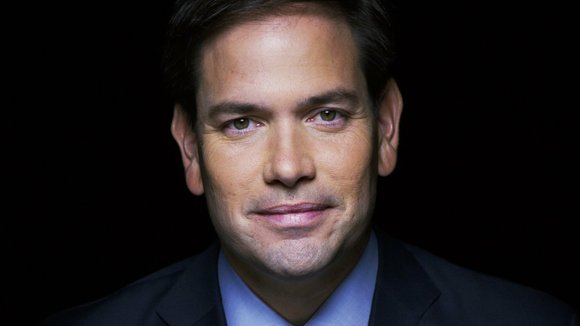 In Iowa, Marco Rubio praised Donald Trump for "tapping into a real frustration" among the electorate. In New Hampshire, Rubio pointedly refused to whack Trump, saying he wanted to "largely" talk about his own ideas. And on his way to South Carolina, Rubio said, "I don't want to get personal" when talking about Trump.
But now Rubio says he's willing to drive around the country in a "pickup truck" to stop the "sham artist" named Trump from winning the GOP nomination.
"The party of Lincoln and Reagan will never be held hostage by a con artist," the senator from Florida told supporters in Miami on Tuesday night.
With a do-or-die moment facing his campaign in mid-March, Rubio has gone from indifference to urgency in dealing with the GOP's front-runner, a shift in strategy that underscores how mainstream Republicans have failed to find the right tactics to derail the Trump campaign.
In particular, his two closest rivals, Rubio and Sen. Ted Cruz of Texas, spent much of the last year avoiding attacking Trump, a move some believe allowed the bombastic billionaire to define himself early and gain a head of steam that some fear now makes him unstoppable heading to the GOP nomination.
Some of Rubio's closest allies privately fear the Florida Republican waited too long -- and that his newfound focus on Trump is the only way to revive a campaign that is on the ropes.
"Should they have gone after him? Yeah. Would it have been effective? I don't know," said one of Rubio's Senate colleagues. "We don't know this is going to be effective. Maybe there isn't a magic tea to tell voters that Donald Trump is a huckster."
Senior Rubio campaign officials and people close to the campaign said Rubio had little choice but to wait until after the field narrowed to go after Trump. They said they were taking sustained fire from the likes of Jeb Bush, Chris Christie and Ted Cruz, and were forced to respond in kind.
Moreover, they argued, had Rubio focused on Trump with a more crowded field, it only would have served to benefit Trump, who was dominating the media coverage, and would have done little to improve Rubio's own standing.
Rubio sources point to Bush, Sen. Lindsey Graham, Sen. Rand Paul, then-Louisiana Gov. Bobby Jindal and former Texas Gov. Rick Perry -- all of whom launched the most vigorous assaults on Trump early in the campaign season yet none of whom are still in the race. With a bigger field, attacking Trump didn't seem to benefit the candidate lobbing the biggest grenades, senior Rubio officials concluded.
"You can't fight everyone at the bar at the same time, you got to clear the others out first," said one GOP strategist.
Rubio alluded to as much when talking to reporters in between campaign events on Tuesday, while acknowledging he was "caught off guard" by the rise of Trump.
"Well, I had hoped in this process we would have -- the voters would wake up and see what Donald Trump is, a con artist," Rubio said. "And I think we were all caught off guard by how much the attention in coverage has really lifted him."