The Sound of Music Sings its Heart Out to Houston Audiences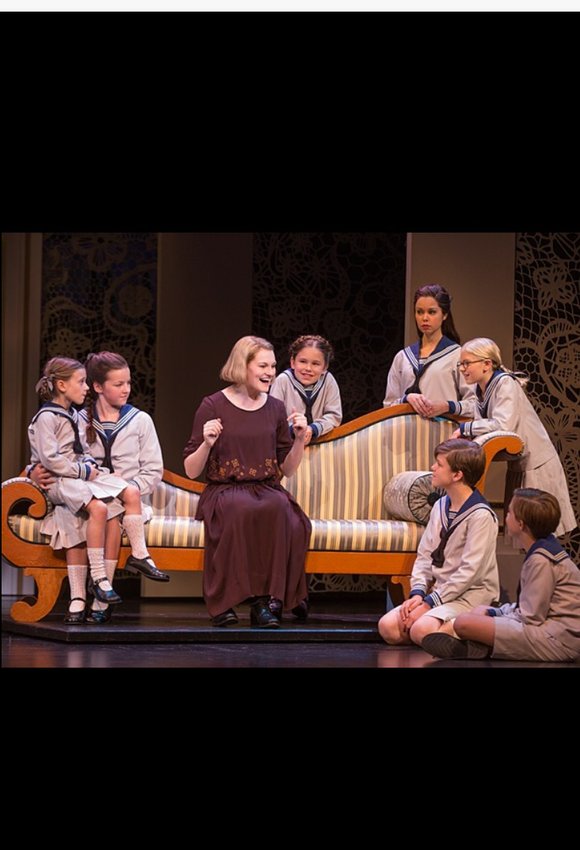 Rogers and Hammerstein's The Sound Of Music opened to Houston audiences last week and it was a much-anticipated revival. Backed with the original music written by Richard Rodgers and Oscar Hammerstein, it was filled with all the favorite songs fans of the classic award winning musical cherished most.
The Sound Of Music is one of Broadways most popular musicals of all time. With its gorgeous set scenic background, operatic singing Nuns, adorable children, and unapologetic love story, it's a musical that was eventually turned into a sensational movie. It has turned out thousands of sing-along performances. If you are new to the world of musicals, allow me to introduce you to this wonderful story appreciated by so many.
The Sound of Music is a tale based on the real life story of the Von Trapp Family singers, one of the world's best-known concert groups in the era immediately preceding World War II. Maria, who loves to sing, is a rule-bending postulant at a strict no singing allowed convent in the mountains. She becomes a governess in the home of a lonely, widowed naval captain with seven children. The captain runs a tight ship with a house depleted of fun and music. Maria is welcomed light bringing a new sense of life and music into the home and wins the affection of all the children and eventually the captain himself. 


In this classic revival directed by Jack O'Brian the strength and success of The Sound Of Music lies within the beautifully musical performances. The production features choreography by Danny Mefford, set design by Douglas Schmidt, costume design by Jane Greenwood, lighting design by Natasha Katz and sound design by Ken Travis. Every single actor in this production vocal's ability is outstanding. My guest and I found ourselves singing along to our favorite tunes such as: My Favorite Things, Do-Re-Mi, The Sound of Music, Sixteen Going On Seventeen, So Long, Farewell.
Newcomer Kerstin Anderson (Maria) operatic vocals were amazing. I was impressed by her refreshing rendition of the character. She brought a youthful and free spiritedness to the role that audiences loved. Currently a sophomore in college, this is Anderson's breakout role and she deservingly won the part of Maria Rainer out of hundreds of other actors.
Other standouts in the cast were the hilarious Uncle Max Detweiler played by Broadway regular Merwin Foard. Foard brought to the stage a big booming, baritone voice, natural wit and comedy. Many of his scenes were clear audiences favorites. Great to watch was also the self-absorbed, Baroness Elsa Schrader played by accomplished and internationally recognized vocalist Teri Hansen, who has also sung leading roles with the Houston Grand Opera. The entire ensemble of talented vocalists that played the adorable children was delightful and charming to watch as well.
Romance and classic tunes aside, the production contains life lessons everyone can benefit from such as: not conforming to stiff society rules and following your dreams no matter what.
This was a great show to watch and it will make for one amazing night for the entire family. If your kids haven't seen this beloved, heartwarming, sing-along musical tale then now is a fantastic time to introduce them.
For more information about The Sound of Music and other productions at the Hobby Center and to purchase tickets, visit www.houston.broadway.com.