Memorial Hermann Health System Announces Benjamin K. Chu, M.D., as new President and CEO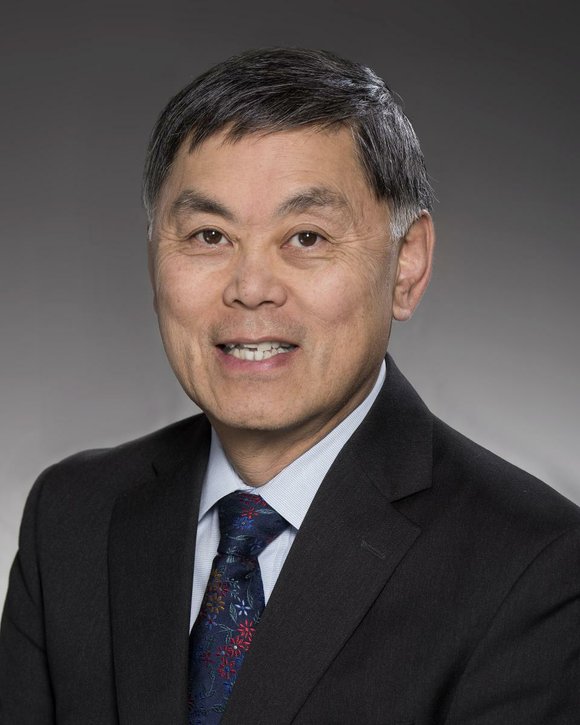 HOUSTON (March 8, 2016) – Following an extensive nationwide search that included both internal and external candidates, the Memorial Hermann Health System Board announced today the appointment of Benjamin K. Chu, M.D., MPH, MACP, as President and CEO of Memorial Hermann Health System, effective June 2016. Dr. Chu – a well-respected, national thought leader in the health care industry – brings to Memorial Hermann an accomplished, four-decade long career as a physician, administrator and policy advocate.
Dr. Chu will succeed current president and CEO Dan Wolterman, who has impressively and passionately led Memorial Hermann for 17 years.
Dr. Chu currently serves as the executive vice president of Kaiser Foundation Hospitals and Health Plan, Inc., and Group President of Kaiser Permanente Southern California and Georgia regions. He directs health plan and hospital operations for 14 hospitals and 237 medical offices, serving more than 4.5 million members in Southern California and Georgia. Dr. Chu, who also serves on the organization's national executive team, has helped set the short and long-term strategies of Kaiser Permanente, one of America's leading healthcare providers and not-for-profit health plans, with an emphasis on quality and patient safety, physician integration and population health.
"Ben is a proven leader with extensive national experience and a demonstrated ability to elevate an organization to the next level," said Will Williams, Memorial Hermann Board Chair. "We are confident he will be able to continue our mission of advancing health in Southeast Texas."
The complexity and size of an organization like Memorial Hermann called for a thoughtful and thorough selection process.
According to Williams, "After a comprehensive search that included strong and capable internal candidates, the decision to appoint Ben as the new president and CEO came down to his exceptional experience. That, along with his remarkable career, passion for people and commitment towards patient-centered care, is what makes Ben the right leader at the right time, and we are thrilled to welcome him to the Memorial Hermann family."
In his career with Kaiser Permanente, Dr. Chu focused on quality, patient safety and service delivery resulting in a number of national accolades. He effectively implemented a fully-integrated electronic health record system and population health management tools in the Southern California Region and helped expand Kaiser Permanente's health plan membership to 10.5 million for the entire program. Notably, he also successfully managed a multi-year, $13 billion capital program.
Before joining Kaiser Permanente, Dr. Chu was president of New York City's Health and Hospitals Corporation (HHC), the largest public hospital system in the country. In 1994, he was acting commissioner of health for the New York City Department of Health.
Dr. Chu also has experience as an academic health center leader, serving as senior associate dean at Columbia University College of Physicians and Surgeons. At New York University School of Medicine and Medical Center, Dr. Chu was associate dean and vice president for Clinical Affairs. As a policy advocate, Dr. Chu was a Robert Wood Johnson Policy Fellow, working as the legislative assistant for health for New Jersey Sen. Bill Bradley. In 2014, Dr. Chu, who gained a national profile in health policy, was elected chair of the American Hospital Association Board of Trustees, becoming the top elected official who represents America's hospitals and health systems.