Memorial Hermann Health System Announces Benjamin K. Chu, M.D., as new President and CEO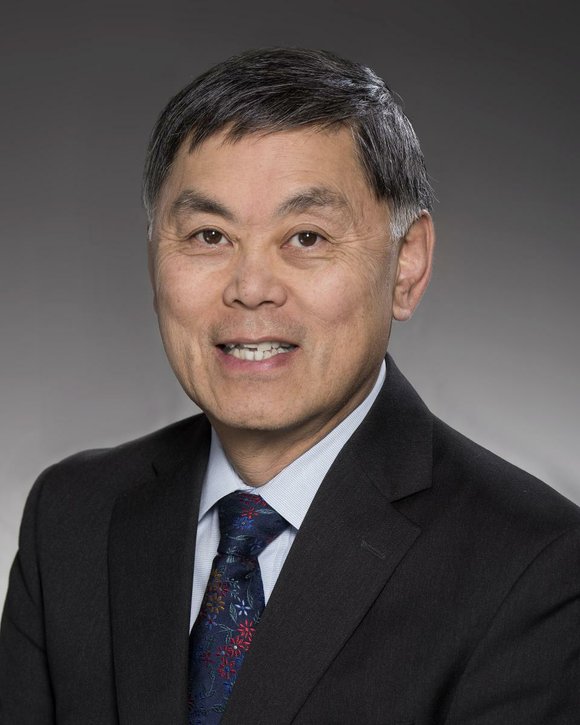 "I've admired the success of Memorial Hermann from a distance and have always been impressed with its forward-thinking strategies, including the transformation from a hospital-centric system to one that is based on patient-centered care," said Dr. Chu. "I'm deeply humbled and honored to join the System and look forward to building upon Dan's legacy and continuing the journey he started to make Memorial Hermann a high reliability organization, focused on population health."
Officially retiring Aug. 1, Wolterman will work with Dr. Chu over the course of the coming months to effectively transition his role.



Wolterman joined Memorial Hermann in 1999 and was promoted to CEO in 2002. Known for his passion for creating solutions to increase access to care for the underserved and uninsured, he spearheaded the creation of the Memorial Hermann Community Benefit Corporation. His tenure as CEO has seen Memorial Hermann achieve year-over-year double-digit growth, ascend to the largest not-for-profit health system in Southeast Texas and one of the largest in the country, while expanding to 13 hospitals with more than 24,000 employees and 5,500 affiliated physicians. Memorial Hermann-Texas Medical Center, the System's flagship hospital, is home to the country's busiest Level I trauma center and is the primary teaching hospital for McGovern Medical School at UTHealth.
Dr. Chu's appointment as president and CEO marks the first time in Memorial Hermann's history a physician will be leading the System. The move is indicative of the changing landscape in healthcare where the successful future of the industry relies on the true integration of provider and physicians, according to Williams.

"Physician integration is a key tenant of Memorial Hermann's operations. For two consecutive years, Memorial Hermann has led the country's most successful Accountable Care Organization (ACO), and has been at the forefront of practicing innovative, evidence-based medicine to better manage populations, improve outcomes and deliver value for the healthcare dollar," said Williams.
While Dr. Chu has nearly 30 years of experience in healthcare administration, he began his career as a primary care internist in Brooklyn, New York.
"I am first and foremost a clinician who became an administrator because I wanted to change our healthcare delivery system to a markedly more effective outcome-oriented, patient-centric model," said Dr. Chu.
Dr. Chu earned his medical degree at New York University, his master's degree in public health from Columbia University and a bachelor's degree in psychology from Yale University. He is married to artist Donna Moylan and has three adult children.
About Memorial Hermann
An integrated health system, Memorial Hermann is known for world-class clinical expertise, patient-centered care, leading edge technology, and innovation. The system, with its exceptional medical staff and more than 24,000 employees, serves to advance health in Southeast Texas and the Greater Houston community. Memorial Hermann's 13 hospitals include four hospitals in the Texas Medical Center: an acute care hospital which houses the Texas Trauma Institute and a Level I trauma center of which Life Flight® air ambulance is a part, a hospital for children, a rehabilitation hospital and an orthopedic and spine hospital; eight suburban hospitals; and a second rehabilitation hospital in Katy. The system also operates three Heart & Vascular Institutes, the Mischer Neuroscience Institute, three IRONMAN Sports Medicine Institute locations, an urgent care center, convenient care centers, joint replacement centers, cancer centers, imaging and surgery centers, sports medicine and rehabilitation centers, outpatient laboratories, a chemical dependency treatment center, a home health agency, a retirement community and a nursing home.
For more information, visit memorialhermann.org