Council Member Larry Green Announces 2015 Crime Stats for District K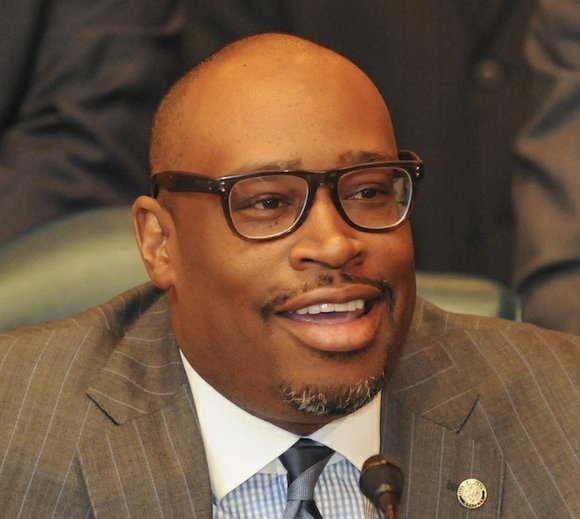 Houston, TX – Houston City Council Member Larry V. Green, representing District K, announces that District K is once again the 3rd lowest area in crime among the other Houston council districts according to Houston Police Dept. crime stats for 2015. This announcement comes as the City of Houston recognizes the month of March as March on Crime.

The March on Crime campaign was created in December 1984 out of growing concern over violent crimes being committed in the African-American community and expanded to include all citizens of Houston. The Houston Police Dept. has since held the March on Crime campaign every year dedicating their efforts to inform the general public about crime prevention tips. They included drug awareness, Crime Stoppers, Neighborhood Watch, personal safety, burglary prevention and crimes against the elderly and juveniles.
"I'm a strong proponent of our Houston Police Dept. and continually support the District's two substations and our three storefronts which are located in the Bray Oaks, Hiram Clarke, and Westbury communities," states Council Member Green. "Since coming into office in 2012, I've publically advocated our District K communities to be more proactive with their local storefronts relative to attending their respective PIP meetings. A comprehensive approach to public safety with assistance from the Houston Police Dept., Harris County Constable and Sherriff's Office, private security, and the management districts' public safety committees all ensure a holistic approach to public safety. This is one of the reasons why the District K office continues to have lower crime rates in comparison to the rest of the City."
Again this year, the Houston Police Dept. Public Affairs Division, in conjunction with the HPD Patrol Divisions, will reinforce the "Keep Houston Safe Public Safety Campaign" citywide. The various HPD Patrol Divisions will identify crime reduction initiatives in their respective area. As part of this overall campaign, HPD officers will reach out to the local businesses and community organizations. The main focus of the campaign is crime prevention and implementation of proactive crime prevention efforts and measures aimed at the elimination of criminal incidents, rather than responding to them after they have occurred.
Larry V. Green was inaugurated for his final 3rd term in Houston City Council in January 2016. Council Member Green chairs City Council's Transportation, Technology, and Infrastructure Committee as well as serves on a variety of other Committees such as the Budget and Fiscal Affair, Quality of Life, Housing, Sustainable Growth, & Development, and Ethics, Elections, & Council Governance Committees. Green earned a Bachelor of Arts degree from the University of Houston, as well as a law degree from Texas Southern University's Thurgood Marshall School of Law. He is licensed to practice law in the State of Texas.
For more information, visit houstontx.gov