Council Member Larry Green Hosts Annual Capital Improvement Plan Meeting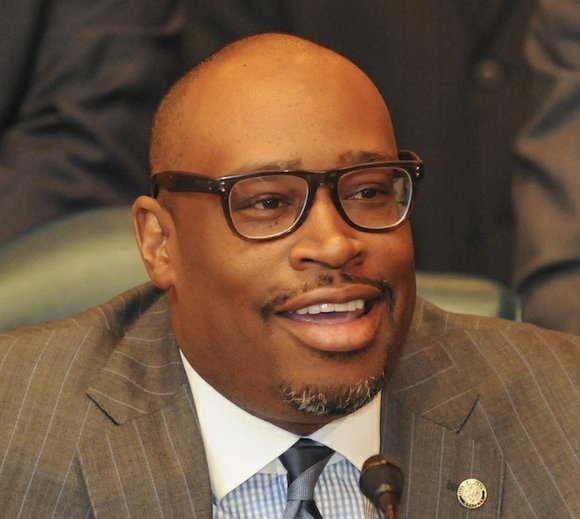 Houston City Council Member Larry V. Green, representing Council District K, will host a Capital Improvement Plan (CIP) meeting on Thursday, March 10, 2016 from 6:30 p.m. until 8:30 p.m. at Willowridge High School – Ronald McNair Auditorium, located at 11911 Chimney Rock Rd., 77053. District K residents are invited to attend this public meeting and hear from City of Houston departmental representatives about current and programmed capital improvement projects planned within District K.
Additionally, newly elected Mayor Sylvester Turner will be attending and speaking to the audience about the financial state of the City that he and City Council will have to tackle for this upcoming fiscal year. "I am excited to have Mayor Turner attend this District K community meeting," states Council Member Green. "As Chair of the Transportation, Technology, and Infrastructure Council Committee, I want to ensure that District K continues to get its equitable fair share of the CIP budget relative to infrastructure/roadway, parks, and facility projects."
In addition to City departmental representatives from the Public Works and Engineering Dept., General Services Dept., and Parks & Recreation Dept. providing a CIP update of various projects within District K, other interagency representatives will present such as TxDOT and the Houston Parks Board. Moreover, the City's Planning and Development Dept. regarding the Plan Houston master plan and will give an update on the City's Bike Houston plan, a 12-month planning effort to update the City's comprehensive bikeway plan originally adopted in 1993.

For more information, please contact Council Member Green's office at (832) 393-3016. We invite you to join Council Member Green for this engaging community event.
Larry V. Green was inaugurated for his final 3rd term in Houston City Council in January 2016. Council Member Green chairs City Council's Transportation, Technology, and Infrastructure Committee as well as serves on a variety of other Committees such as the Budget and Fiscal Affair, Quality of Life, Housing, Sustainable Growth, & Development, and Ethics, Elections, & Council Governance Committees. Green earned a Bachelor of Arts degree from the University of Houston, as well as a law degree from Texas Southern University's Thurgood Marshall School of Law. He is licensed to practice law in the State of Texas.
For more information, visit houstontx.gov