The Houston Whiskey Festival 2016
Hosted by Chester Pitts & Chita Johnson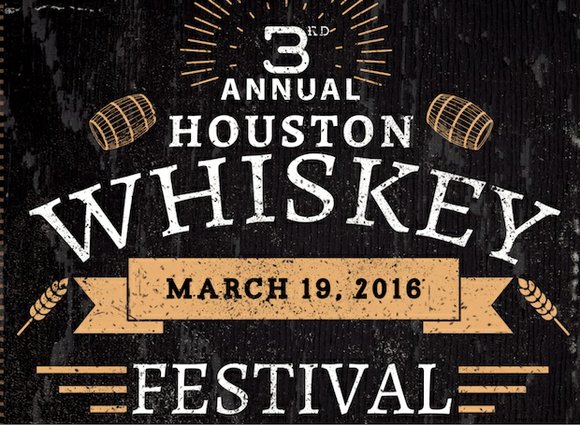 Houston, Texas - The 3rd annual Houston Whiskey Festival will host whiskey enthusiasts on Saturday, March 19th from 6 pm to 10 pm at Silver Street Studios (2000 Edwards St. | Houston, TX 77007). The Festival will offer attendees the opportunity to taste from a wide selection of blended Scotch, single malts, bourbon, rye, Irish, Japanese, Canadian, and other craft-distilled whiskies. Other fine spirits including craft beers, cognac, gin and vodkas will be on hand as well. For seekers of premium malts, The Houston Whiskey Festival has become one of the touchstones of whiskey travel.
Many who travel the world for the finest whiskey and will make a stop at the Houston festival are in for a treat. Attendees will be hosted by Original Texan and Television personality Chester Pitts along with KHOU Meteorologist Chita Johnson. Everyone will have the option to enjoy his or her whiskey in a serious cigar lounge and move to the sounds of live music from some locals like No Refund band and Waking Fable Band, others like Scooter Brown Band and The Hustlers Brass Band will travel in to grace enthusiasts with their sound.
Three (3) spectacular seminars on Saturday:
7:00 pm - Whistlepig Rye Whiskey (Brand Steward Doug Ward)
8:00 pm - Bruichladdich Distillery (Brand Ambassador Michelle Fedor)
9:00 pm - Rebecca Creek Distillery (CEO & Co-founder Steve Ison)

How serious are most whiskey lovers? According to Forbes.com July 2013, 'The World's Best Whisky keeps getting better'...."The Macallan is the most sought after single malt at auction, and commands the highest prices including the world record for Scotch whisky sold at auction (64-Year Old for $460,000 at Sotheby's New York in 2010), provenance is important, and to that end a Vintage Bottle Register at Easter Elchies House, the brand's spiritual home in Scotland, records the names of those who have bought Fine & Rare bottles with serial numbers."
With ticket prices at $125 for VIP and $65 for General Admission, the Houston Whiskey Festival is all in for a good cause. Part of the proceeds will benefit the Santana Dotson Foundation, which provides financial and emotional support for high school students in need.
For more information on the Houston Whiskey Festival and to purchase tickets, please visit www.houstonwhiskeyfesitval.com.