Are Carbs as Bad as Red Meat and Cigarettes When It Comes to Lung Cancer?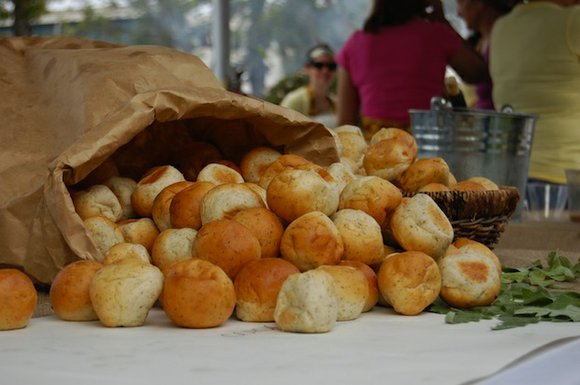 By Carina Storrs
Special to CNN
(CNN) -- Carb lovers among us could be at higher risk of developing lung cancer, even if they have never smoked, according to a new study.
But it's not just any carbs. Those with a high glycemic index -- meaning they raise your blood sugar the most -- are the ones associated with increased lung cancer risk. Think white bread, white rice and russet potatoes. In contrast, the carbs in foods such as pasta, oatmeal and sweet potatoes have a low glycemic index.
Researchers asked nearly 2,000 people in the Houston area who had recently been diagnosed with lung cancer about the foods that they typically ate in the last year, and compared their reported diets with those of about 2,400 healthy individuals.
They also asked them about whether they engaged in behaviors that are known to be lung cancer risk factors, such as smoking, or thought to be risk factors, such as drinking alcohol.
The researchers found that people who said their diets contained the most high glycemic index foods were 49% more likely to have been diagnosed with lung cancer than those whose consumption of these foods was in the bottom 20th percentile.
The link between foods with high glycemic index and lung cancer was especially strong among people who said they had never smoked, or had smoked fewer than 100 cigarettes in their life. Consumption of these foods was associated with 2.25 times greater likelihood of having lung cancer among "never smokers," but it only increased the risk by 31% among smokers.
"The risk seems to be high among 'never smokers,' suggesting glycemic index is an important dietary risk factor," said Xifeng Wu, professor of epidemiology at the University of Texas M.D. Anderson Cancer Center. Wu led the research, which was published in the March issue of the journal Cancer Epidemiology, Biomarkers & Prevention.
For smokers, that activity is the dominant risk factor for developing lung cancer and has a much bigger impact than diet, Wu said. Smoking has been blamed for about 85% of lung cancer cases in developed countries.
Previous research has linked a number of other foods, such as red meat and dairy products, with higher rates of lung cancer, while consumption of fruits and vegetables has been associated with lower rates.
Researchers aren't sure why there is a connection, but the thinking is that high glycemic index foods could drive up lung cancer risk because they cause blood sugar spikes that stimulate the secretion of insulin. Insulin could, in turn, increase factors in the body that tell cells, including potentially cancerous cells, to ramp up their growth.
Sugar itself has been shown to increase the risk of heart disease. There is also an increased risk for obesity and associated diseases, including Type 2 diabetes and cancer, which is why the updated U.S. dietary guidelines place new restrictions on sugar consumption.
The current study is not the first time that high glycemic index foods have been implicated in cancer. Studies have suggested that these foods could increase the risk of ovarian cancer, thyroid cancer and colorectal cancer. "However, from all of these studies the results have been inconclusive," with some studies finding an association and others not finding an association, Wu said.