Black Male Student-Athletes Winners on the Field for NCAA Power 5 Schools, Losing Out on Graduation
New Report from Penn GSE's Shaun Harper Finds Alarming Racial Disparities in Student-Athlete Graduation Rates Continuing Despite Skyrocketing NCAA Revenues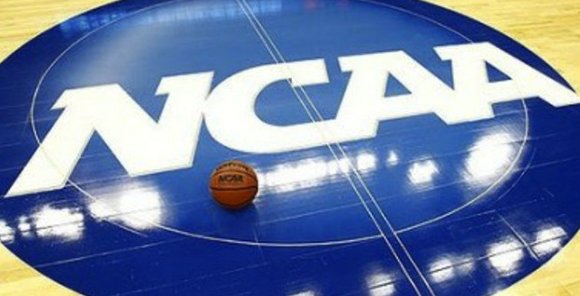 March 15, 2015 — Black men fill the rosters of the biggest college football and basketball programs in the country. They are crucial to the 65 universities that make up the Power 5 athletic conferences and earn millions in ticket revenue, television rights, and merchandising. But what are these Black student-athletes getting in return?
In a follow up to his groundbreaking 2012 report, Shaun Harper, professor and executive director of the Center for the Study of Race and Equity in Education at the University of Pennsylvania Graduate School of Education, again finds that Black male student-athletes graduate at lower rates than fellow student-athletes, fellow Black undergraduates, or undergraduates as a whole.
Since the 2012 report, conference realignment has allowed schools in the ACC, Big Ten, Big XII, PAC-12, and SEC to grow richer and more powerful. But Harper finds that they are not using their gains to adequately support the education and development of Black male student-athletes, almost all of whom — to use the NCAA's phrase — will have to "go pro in something other than sports."
Read Harper's new report, "Black Male Student-Athletes and Racial Inequalities in NCAA Division I College Sports"
"Black male students who disproportionately comprise teams that earn billions of dollars for universities and the Power 5 conferences should deem the racial inequities highlighted in my report unacceptable," Harper said. "I bet universities would respond more aggressively to these issues if Black student-athletes, like those at the University of Missouri last fall, threatened revenues by refusing to play."
Among Harper's findings:
In the 2014-2015 academic year, 53.6 percent of Black male student-athletes graduated within six years, compared to 68.5 percent of student-athletes overall, 58.4 percent of Black undergraduate men overall, and 75.4 percent of undergraduate students overall.
Two-thirds of the universities graduated Black male student-athletes at lower rates than Black undergraduate men who were not members of intercollegiate sports teams.
Of the 65 Power 5 schools, only Northwestern graduated Black male student-athletes at a rate higher than or equal to undergraduate students overall. Only Northwestern and Miami graduated these men at higher than or equal rates compared to all student-athletes.
The schools with the best graduation rates for Black male student-athletes were Northwestern, Stanford, Notre Dame, Duke, Vanderbilt, Georgia Tech, Miami, Clemson, Nebraska, Wake Forest, and Alabama.
The schools with the worst graduation rates for Black male student-athletes were Syracuse, University of Southern California, Iowa State, Arkansas, Iowa, California-Berkeley, Michigan State, Oklahoma State, Mississippi, and Kansas State.
The report includes conference-by-conference breakdowns of graduation rates.
On average, Power 5 football coaches earn $3.26 million annual salaries; head coaches of men's basketball teams earn $2.88 million. Black men are 16.2% of these head coaches. Power 5 athletics directors earn, on average, $698,775 annually. Black men are 14.7% of these athletics directors. The five conference commissioners earn, on average, $2.58 million salaries. None are Black.
A look at how Black football and men's basketball players account for a significant percentage of Black male enrollment at these universities, which shows that Black men who aren't elite athletes rarely find a place on these campuses.