Governor Abbott Reappoints Nichols As Adjutant General Of Texas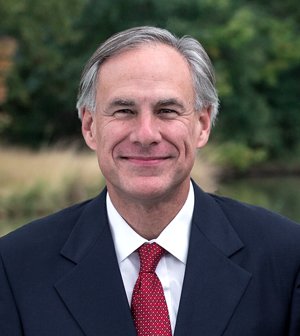 AUSTIN - Governor Abbott has reappointed Major General John F. Nichols of Spring Branch as Adjutant General of Texas for a term set to expire February 1, 2018. The adjutant general is commander of the 24,283 Soldiers and Airmen of the Texas Military Department (TMD), and reports directly to the governor in matters pertaining to the Texas Army National Guard, Texas Air National Guard and Texas State Guard.
In 2014-2016, under the command of Nichols, the TMD activated more than 1,550 guardsmen in support of the Texas Department of Public Safety (DPS) border-security efforts. During this same time period, men and women of the Texas Military Forces (TMF) were actively engaged in defense of life and property from wildfires and flooding in central Texas, snow storms in north Texas and Panhandle, and coordinated search and rescue operations along the border. During these missions, the TMF provided more than a year of support to DPS in identifying illegal activity along the Texas-Mexico border.
Nichols was appointed as adjutant general in February 2011. He previously served as assistant adjutant general for air and commander of the Texas Air National Guard at Camp Mabry. He is an active member of the Air National Guard, and served as a command pilot with over 3,000 flight hours in the U.S. Air Force (USAF). He is a member of the Air Force Association, U.S. and Texas National Guard associations, U.S. Air Force Academy Association of Graduates, Adjutants General Association of the U.S. and the Air Reserve Forces Policy Committee. Nichols received a Bachelor of Science in Aeronautical Engineering from the U.S. Air Force Academy, and is a graduate of the USAF Squadron Officer School, Air Command and Staff College, Air War College and USAF Fighter Weapons Instructor School at Nellis Air Force Base in Nevada.
For more information, visit gov.texas.gov